The library is undeniably an important place at school. It is used as a study space for many students and a collaborative space for classes. However, many adjustments have been made to how the library operates.
With media specialist Ashley Agre entering her second year in the library, she hopes it is "a comfortable [and] accessible place for everybody."
Most students use the library not for books but as a place to study and socialize. Sophomore Abby Abebe goes to the library during seminar and says it is a nice place to go.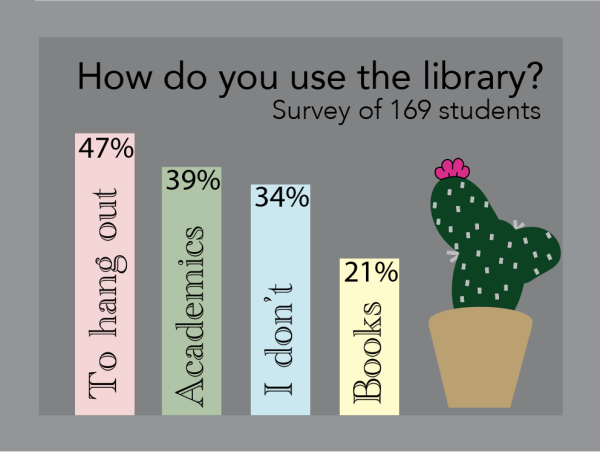 "It's a good environment and you get to be with your friends," Abebe said.
In seminar groups of students gather together to study. Students can also be found reading, talking and relaxing.
The biggest change Agre has made for this school year is in how to sign up to spend seminar in the library.
"I have a laminated pass that kids show their teacher," Agre said. "It's much easier to sign up for seminar than it was last year."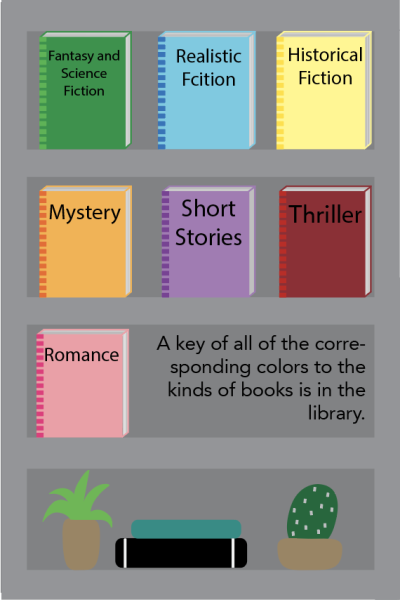 Aside from seminar, the library is open before school starting at 7:15 a.m., after school until 3:30 p.m. starting in October and during class for the entire year.
The protocol for frequenting the library is not the only thing that has changed.The nonfiction section is still organized using the Dewey decimal system, but the rest of the library is now color coded by genre, with stickers. Agre further explains the system.
"Fantasy and [science fiction] have a green sticker on them, realistic fiction has a blue sticker, historical fiction has a yellow sticker, mystery has an orange sticker, short stories have a purple sticker, thrillers have red stickers and then romance has a pink sticker," Agre said "Those stickers are on the spine, so the students are able to visually see where those books are. "
Each year, Agre gives presentations to freshmen about resources available in the library during their English classes. These include technology resources such as printers, K-12 technology, loaner laptops.
"I think this is a good place to start if you're struggling with anything," Agre said.
Agre has implemented book and movie clubs that meet and discuss and hopes to start a music section of the library where kids can check out and listen to music. Agre is also getting access to e-books for students to use.
"I'm really hoping to get more students into just checking out books just to read," Agre said.
(Visited 34 times, 1 visits today)