Media production teams place in three events
Broadcast and video production teams traveled to Springfield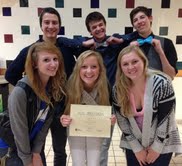 The media production program placed in three categories at the DUTV Video Conference on Saturday Nov. 2 in Springfield, Mo. Senior Riley McDonald took third in news reporting, senior Madison Plouvier received the Best Actress award and senior Ty Smith received third in the Midnight Madness section.
At the conference, there were six different competitions and a total of 23 schools from Kansas, Missouri and Arkansas competing.  Adviser Cindy Swartz explains why she enjoyed the competition from the variety of schools.
"[I like taking the students] because it helps them to learn through competition. The competition really inspires them and they get to work together in teams, collaborate, and it teaches teamwork," Swartz said.
For Midnight Madness, students were given a prompt at 7 p.m. and had until midnight to make a two-minute, 30-second video based on the prompt.  Senior producer Tyler Smith expanded more on what he felt going into Midnight Madness.
"[Going into Midnight Madness] I was confident because I knew everyone I was working with was really god at what they do," Smith said. "But [I was also] a bit nervous because there is always good competition there.  [After we got our results] I was excited.  I didn't know if we were even going to place.  It was nice to get third my senior year."
Senior producer Jacob Patterson enjoys going to the competition each year.
"It was a unique experience," Patterson said.  We got to get help from experts on stories and anchoring and go to breakout sessions to get suggestions for improvement."
(Visited 44 times, 1 visits today)
About the Contributor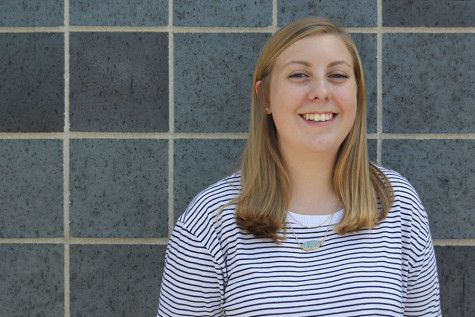 Kat Anglemyer, JAG editor-in-chief
Senior Kat Anglemyer is co-editor in chief of the JAG yearbook. She will also serve as a writer and a photographer on the staff. In addition to yearbook, Anglemyer is a member of NHS, SLT, Student Ambassadors, band, colorguard and the bowling team. She also enjoys watching Netflix, painting, cats and cooking.