Math teacher remodels her home in Lawrence
Math teacher Lindsey Weiland and her husband Kyle Weiland rescue a yellow house in Lawrence.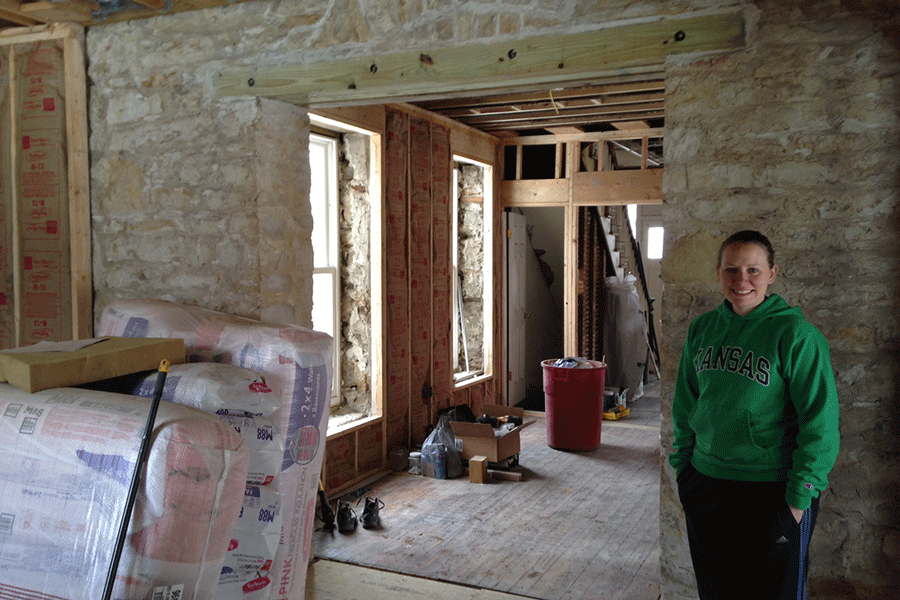 Sitting atop its sinking foundation, a yellow stone house built in 1860 sat waiting for someone to rescue it. Math teacher Lindsey Weiland and her husband Kyle Weiland did just that in January 2014.
After buying the house, the pair spent each weekend working on their historic home starting in February 2014. Kyle and Lindsey planned when they wanted to be finished with the house, however, due to its condition, fixing it took longer than expected.
"Our plan was to move in summer [of 2014]," Lindsey said. "We were going to do a bedroom and a bathroom and then move in, but when we started tearing stuff out, it was really gross because it's old and there is a lot of dust, so we rented an apartment for the year."
Lindsey said that choosing the house was tricky because she had to take the location and the price into consideration. She and Kyle also wanted to preserve the house's historical features while still modernizing the style.
"We came across this house and it was in really bad shape, but it is in a good part of town and it is historic. We thought financially that [buying it] was the smartest decision, and then combined with the fact that I like old houses and [my husband] likes to fix them up," Lindsey said.
Because of his previous renovation experience, Lindsey's father Ed Wiegele assisted with the remodeling.
"I have enjoyed learning about [the process of fixing a house] because I didn't know anything to begin with, but [my dad's] familiar with everything, so it's been nice to learn from him," Lindsey said.
Kyle enjoyed designing the layout of the house and maintaining its "flow and functionality." Kyle also took charge of the plumbing and electrical in the house.
"My favorite part about fixing up the house has been the design and implementation process," Kyle said. "The whole process of how everything works together is very fascinating to me."
Although most aspects of remodeling the house were gratifying, others were not as appealing.
"Tearing everything out was really disgusting, and the bats had a pile of poop about a foot high in the wall which was gross. We had to replace the sewer so we had to dig a lot,"  Lindsey said. "There are parts that are not as enjoyable, but it's really nice to see it all come together."
Lindsey said she and her husband worked together efficiently.
"We actually work really well together which is nice, because it's kind of stressful to be doing all this stuff, especially on top of normal jobs," Lindsey said.
Most of all, Kyle appreciated Lindsey's companionship during the renovation.
"I enjoy remodeling this house with her," Kyle said. "When we are all done, we will get to show it off to people and tell them that we did this ourselves."
(Visited 59 times, 1 visits today)
About the Contributor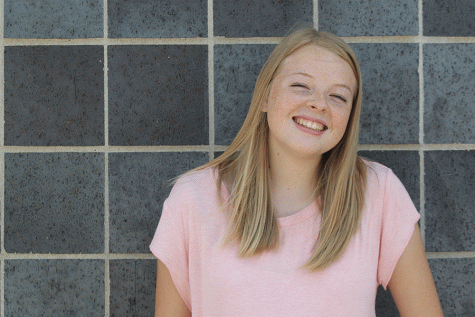 Alexis Strauss, JAG editor-in-chief
Alexis Strauss is a senior and it is her third year on the JAG yearbook staff. She is a co-editor-in-chief and contributes her writing and photography skills to the yearbook. Alexis is involved in MV Outreach and during her free time she enjoys being outside, reading and spending time with her puppy, Milo.