Math teacher nominated
Natasha Cox could win the prestigious Horizon Award
Math teacher Natasha Cox has been nominated for the prestigious Horizon award.
The Horizon award is an award for first-year teachers who have shown exceptional performance in their inaugural year.
Teachers are nominated by their peers or by administrators following their first year of teaching. This is Cox's second year teaching, and she was nominated for her excellence last year.
Cox is glad for the opportunity that she's been given.
"I'm very grateful to the people that nominated me," Cox said. "I'm [so] honored."
Cox teaches Integrated Math One and Integrated Math One Enrichment.
The award is a regional competition between the state of Kansas' four congressional districts. A total of 32 teacher across the state are nominated. The winners will be announced sometime around winter break.
If Cox wins, she will go to a statewide conference with other winners in Topeka. The winners will join the Kansas Exemplary Educators Network, or KEEN.
Cox appreciates the nomination from her fellow teachers and administrators.
"It was very nice for everyone to nominate me," Cox said.
KEEN is an organization that gives its members an opportunity to network with other exemplary educators around the state and participate in professional developmental programs.
Science teacher Alyssa Meyer won the award and joined KEEN's network last year.
Cox is grateful for the chance to be a part of this prestigious network.
"It's an honor," Cox said. "It's nice to be recognized for all of your hard work."
(Visited 21 times, 1 visits today)
About the Contributor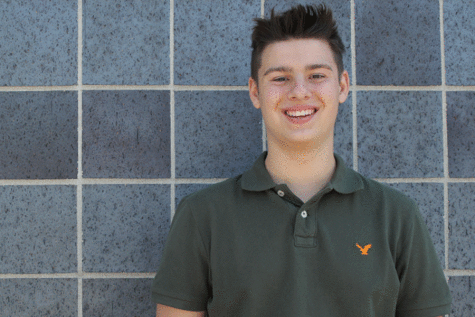 Nick Booth, JagWire copy editor
This is senior Nick Booth's third year on the JagWire staff. He is very excited to be copy editor and to continue his work with Mill Valley News, which includes his gaming blog Extra Lives. Outside of journalism, Nick is involved in band, debate, forensics, Science Olympiad, Quiz Bowl and drama and is co-captain of the robotics team. In his free time, Nick loves to read, watch a nice movie, play video games or listen to some music.