Mary Beth Mattingly: Biochemist
February 12, 2019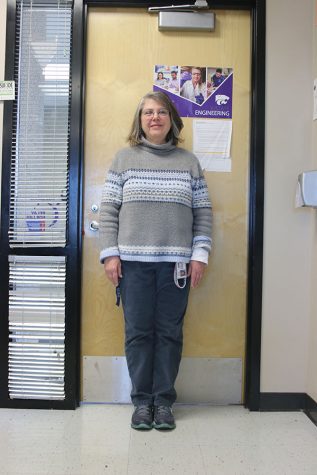 Extending her passion of biochemistry, chemistry teacher Mary Beth Mattingly was able to continue teaching what she loves.
At the beginning of her teaching career, Mattingly got multiple jobs in the sought after university and hospital setting.
"When we lived in Virginia, I worked at Virginia Commonwealth University in their biochemistry labs," Mattingly said. "Then I worked for a while in the Chicago area at the Veterans Administration Hospital and worked in endocrinology, looking at parathyroid hormones and [preformed] some radioimmunoassays. Then I taught chemistry for a while back at my old college.
While working at VCU, Mattingly mainly studied certain enzymes and how they would react when matched with a substrate.
"We looked at the active site of a particular enzyme called aspartate aminotransferase. We also looked at the signals as the substrate would go in, and how the enzyme would change, which are called transformational changes," Mattingly said. "We looked at how the substrate would bind and how it affected the structure of the enzyme to see how the reaction went."
When it comes to transferring skills from one profession to another, there is one key skill Mattingly still uses while teaching.
"[There isn't] a lot in terms of technology of what I used to do, because unfortunately we don't have an electron microscope, that would be nice! But, [It is important to] have patience with learning and trying to teach," Mattingly said. "When you're running experiments it doesn't always work the first time. You have to be ready for trial two, trial three, and so on. You've got to do things many times over, and have the patience to do it."

(Visited 1 times, 1 visits today)