Marching band receives a two at Bonner Springs Marching Festival
Marching band performs in first competition of the year against 11 schools
Kate Ocker, JAG student life editor
September 25, 2015
In its first competition of the year, the marching band received a two, the second highest rating possible, at the Bonner Springs Marching Festival on Thursday, Sept. 24.
The band competed against 11 other schools with a medley called "Mars and Jupiter," which included the songs "Bohemian Rhapsody" and "Crazy Little Thing Called Love" by Queen.
The band's score did not come as a shock to color guard captain senior Abby Brown, who was disappointed in the performance. She said the band needs to improve on timing before its next competition.
"I think that we could have been better. We need to be counting, because we are off sometimes and we need to know where each move goes with the counts," Brown said. "I was not surprised [with our rating] because we really need to be practicing more and working on staying in time and marching in time."
The judging panel consisted of Kansas State University head band director Frank Tracz and five members of his staff instructs the band.
Tracz was pleased with the improvements the band made after instruction.
"I thought they played well. I think it got better as we went through things," Tracz said. "There's a ton of talent here once we got through the fact that it's early in the morning and they're tired — all that human being stuff. They did well."
When working with the band, Tracz focused on reinforcing execution skills like posture and energy.
"I think they learned to put some air through the horn. They didn't learn anything that they hadn't been taught already," Tracz said. "I'm just here with a different voice, face and a different method of teaching, and, all of a sudden, that's usually when you remember those things."
Senior drum major Izik Gousseinov said the knowledge gained from Tracz and his staff will aid the band when it competes at KSU in October.
"It will definitely help us out a lot," Gousseinov said. "I feel like the band will be more confident, musicality-wise and marching-wise. We hope to improve more."
(Visited 27 times, 1 visits today)
About the Contributors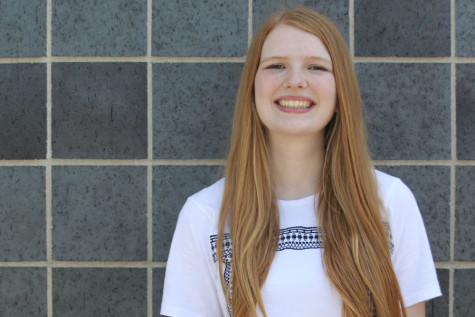 Kate Ocker, JAG student life editor
Senior Kate Ocker is returning for her third year on the JAG staff. She is a writer, designer and student life editor. Ocker is involved in NHS, SLT and Student Ambassadors. Outside of school, she enjoys making mix CDs, watching "The Office" and thrift shopping while sipping on iced coffee.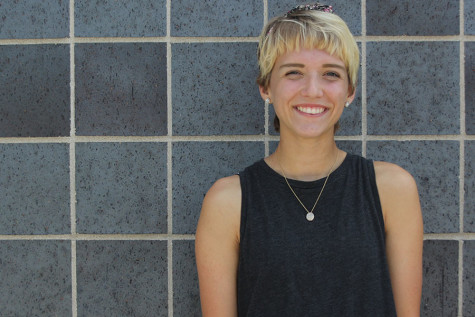 Shelby Hudson, JAG editor-in-chief
Senior Shelby Hudson has been a part of the JAG yearbook for three years and is serving as editor-in-chief for her final year. Hudson is vice president of NHS and senior class vice president. Outside of school, Hudson helps with the Great Plains Society for the Prevention of Cruelty to Animals and enjoys reading and painting.