Make-A-Wish club raises funds at basketball game
The Make-A-Wish club held a fundraiser at the basketball game on Friday, Jan. 27
Katya Gillig, Mill Valley News editor-in-chief
January 28, 2017
The Make-A-Wish club held a Make-A-Wish night at the basketball game on Friday, Jan. 27. During the night, wish kid Calin got to be an honorary member of the basketball team. Calin has neuroblastoma and had his wish to become a Jedi granted by the Make-a-Wish foundation. The club is raising money to pay back Make-A-Wish for his trip.
A miracle minute, one minute to collect as much change as possible, was also held to help raise money to for Make-A-Wish, as well as a donation table. Activities such as face painting were also offered.
The theme for the night was space. According to Bogart, this is because of Calin's wish.
"The theme of space is based off of his wish," Bogart said. "Basically he went to Disney World to become a Jedi so we knew he liked 'Star Wars' and stuff like that."
In total, the club raised $600.80 from the night. According to senior Maggie Bogart, this is twice of what was expected to be raised.
Make-A-Wish sponsor Ashley Agre explains what all was involved in the night.
"Calin, who is our wish kid, he was with the basketball team," Agre said. "He went into the locker room before the game. He was on the bench with them and just be part of the team there for a while tonight."
According to Agre, all proceeds from the night will go to Make-A-Wish.
"All the proceeds go to Make-A-Wish foundation. Every dime we raise goes to the Make-A-Wish foundation; we don't use anything for ourselves," Agre said. "We're trying to raise $5,000 dollars this year for Calin's trip, which he's already gone on, but we're paying Make-A-Wish back."
(Visited 15 times, 1 visits today)
About the Writer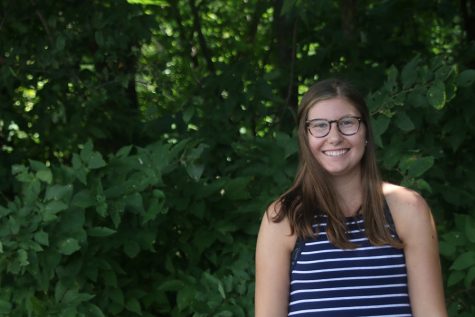 Katya Gillig, Mill Valley News editor-in-chief
This is senior Katya Gillig's third year on the JagWire staff. This year she is one of the Mill Valley News editors-in-chief alongside Elizabeth Joseph and Marah Shulda. Katya is involved in MV Outfitters and Youth for Refugees. Outside of school, she enjoys traveling and spending time with her friends and family.