Make-A-Wish club begins operations
Club trying to meet funding goal of $2,000
With its recent conception as an official student organization, the Make-A-Wish club will raise money during the school year through fundraisers for the Make-A-Wish Foundation.
The Make-A-Wish Foundation provides children with life-threatening situations the opportunity to fulfill a "wish" of their choosing. These wishes can range from a trip to Disney World to a brand new bicycle.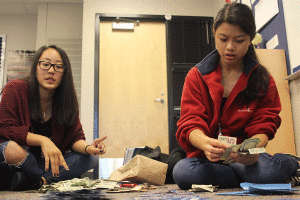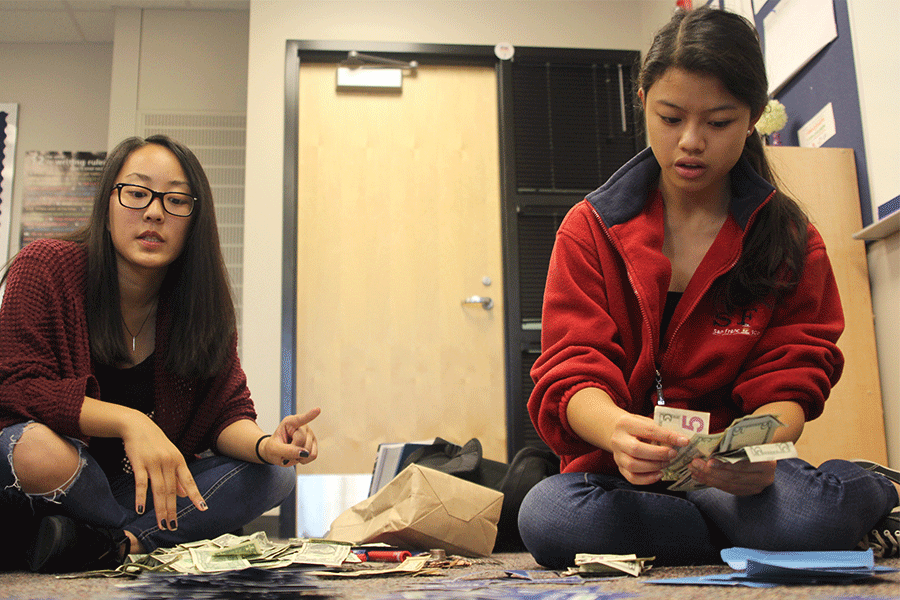 The club is trying to meet a funding goal of $2,000 in order to grant a child's wish, according to president Sue Kim. Their first organized fundraiser, selling paper stars for a dollar over the course of a week, has already achieved almost half that goal with $887.80.
"It's awesome to see how students can step up and be a part of the club and this cause," Kim said about the event. "Everything is going awesome. It's more than we could have hoped for."
Although the club has been successful, there was some confusion as to its officiality at the beginning of the year, according to club sponsor Ashley Agre.
"We thought that it hadn't been approved last year because of the change of administration, but come to find out, we have been approved and we're good," Agre said.
According to senior club ambassador Megan Feuerborn, this confusion prevented the club from carrying out its duties to work toward its goal early in the year, causing a delay in its first fundraiser.
"It was kind of a struggle for awhile because we weren't able to do anything," Feuerborn said. "It pushed our fundraiser back for the stars and it made it difficult for us to actually do what we're supposed to do."
Despite the initial trouble, the club now meets regularly, Feuerborn enjoys seeing club members' passion for the organization and desire to help others.
"My favorite part is probably just meeting with all of the people during our meetings and seeing how passionate everyone is," Feuerborn said. "Everyone just really seems to love life and love what they're doing. They want to make a difference."
For junior club member Jasmine Cousins, the Make-A-Wish club has a personal significance —  when she was five years old, after being diagnosed with leukemia, she had her own wish fulfilled through the foundation and took a trip to Disney World.
Cousins said her past experience was one factor that motivated her to join the club because she wanted other children to be able to have the same experience she did.
"I mean, personally, just remembering everything that I got to do because of Make-A-Wish really inspired me to help [raise] money," Cousins said. "Since it was such a big impact for me, I could only imagine how it is for other children."
The significance of the club on former Make-A-Wish children is also motivating for senior public relations officer Camille Gatapia.
"Being able to bring [the children] that joy and happiness from one wish … is awesome," Gatapia said. "There's even kids in our school or in our community that have … been Make-A-Wish children and I think it's cool for them to be able to see that their school is participating in helping these kids with their wishes."
The club is important to Cousins because of the hope and joy it can bring to the young children affected by it.
"For me, I guess it's mostly to show that … your wish can come true," Cousins said. "It eases their mind off the situation … and most importantly, it just makes the kid happy for getting what they want … just getting one more wish."
(Visited 70 times, 1 visits today)