Letters From The Editors: We're MVTV's biggest fans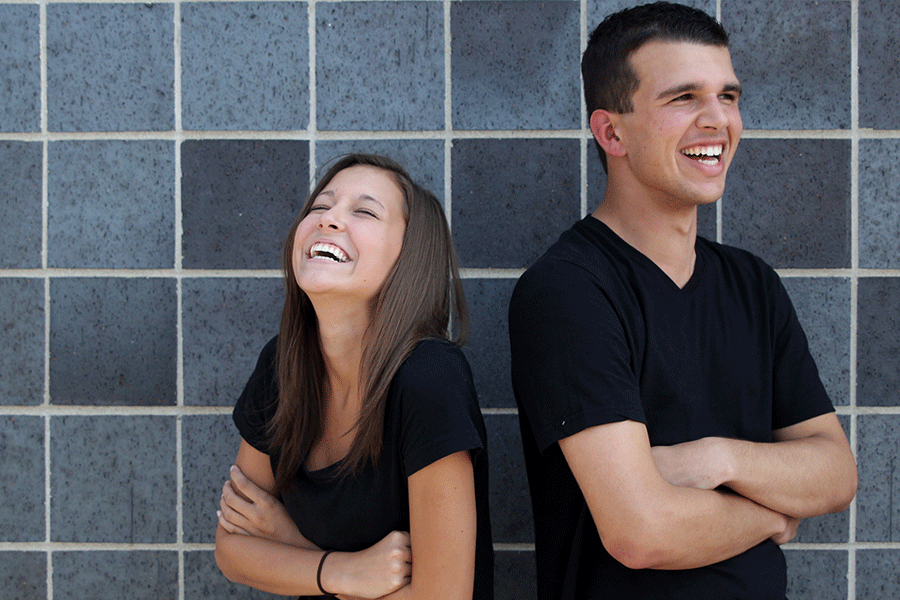 Welcome back to Letters From The Editors. Today was an exciting day for Mill Valley News, as MVTV aired its first "regular" episode. For those who may not know, MVTV is the broadcast news side of our journalism department, and they're also part of Mill Valley News.
Today's episode of MVTV thoroughly impressed us. It was packed with news, and we even learned a few things from the stories. Stories like the one about the regional StuCo conference had great sources, and the anchor news pieces proved to be a good way to add in additional news. In short, this episode has turned us into MVTV fangirls.
After watching the broadcast today, we are all the more excited to be collaborating with MVTV this year. In the past, we've occasionally posted MVTV videos with our stories, if the video was about something we had already covered. This year, we want to work together, in that we want to be on top of posting videos with content. If we have a story with an awesome idea for a video to go with one of our web posts, we will reach out to MVTV to help us out. In turn, MVTV can reach out to us when they have a video that could use a story and some photos to go with it on the web.
We hope that having MVTV videos on our website will benefit you as a reader, because we all know that videos make posts better, easier to understand and more fun. Additionally, web critiquers love to see video on websites, so maybe having more video content from MVTV will give us a leg up there. And, of course, putting MVTV's videos on our website gives MVTV and its reporters more exposure, and they deserve to be recognized for their work.
We're completely on board with collaborating with MVTV, and so are junior MVTV producers Collin Petigna and Brady Rolig and MVTV adviser Dorothy Swafford. We're so excited to see what this new collaboration brings for Mill Valley News.
Lessons of the week:
J-Curt: (Disclaimer: this is completely non-related to what we just spent about 350 words writing about. Oops.) This week has taught me a lot about how necessary it is to plan things. Jena and I have been spending a good amount of time and effort planning something special that'll be posted on Mill Valley News in the near future. Additionally, I've had the super fun experience of organizing interviews with nine district officials for a newspaper page and accompanying web post. Planning for these projects made me realize how important small details are when trying to plan a project. In the end, executing both of these projects falls back onto me, and, because of this, I realized just how thorough I have to be when planning them. Now that I've gotten all of this planning experience, though, I can't wait to become better at planning large web projects in the future.
Jena: After working with J-Curt this summer, we had a plethora of new ideas for everything involving the web. This week, we pitched our idea for our newest web project to the yearbook staff. While it seemed like we had a great idea and we were ready to get going, we realized about an hour after pitching it that we honestly had no clue how to organize it. Thankfully, we were able to iron out critical details and re-brief the yearbook staff on the project. I learned planning the final product is just as important as planning the execution itself, which applies to not only journalism, but all future leadership positions I will take on.
That's all … for now.
Seniors Justin "J-Curt" Curto and Jena Smith are the editors-in-chief of Mill Valley News online. They appreciate captioned photos, categorized and tagged stories, staff members who don't text about web assignments at 11 p.m., teachers and students who talk about things they read on Mill Valley News and all things multimedia.
(Visited 12 times, 1 visits today)
About the Writers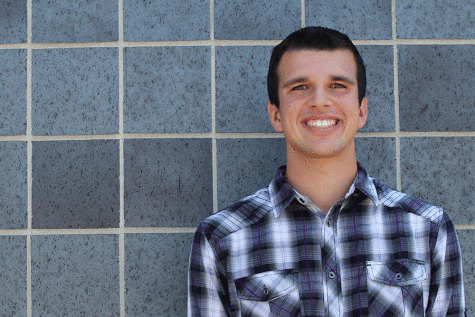 Justin Curto, Mill Valley News editor-in-chief
This is senior Justin Curto's third year working on the JagWire and Mill Valley News, this year as one of the editors-in-chief of Mill Valley News. Outside of journalism, Curto is the president of Club 121 and co-vice president of NHS, and also plans to be in the spring play for the second year. Curto enjoys going to alternative rock concerts, spending time with friends, eating pizza, reading contemporary young adult fiction, watching coming-of-age...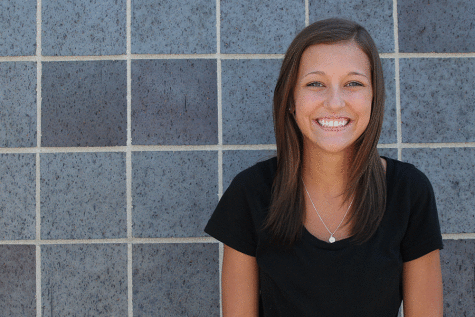 Jena Smith, Mill Valley News editor-in-chief
Senior Jena Smith is a Mill Valley News editor-in-chief and is on the JagWire newspaper staff as a photographer and designer. She is involved in NHS, Club 121 and Student Ambassadors. Smith spends the majority of her time in the journalism room and at Kaw Prairie Community Church. She loves turtles, chocolate milk, traveling, naps and Jesus.