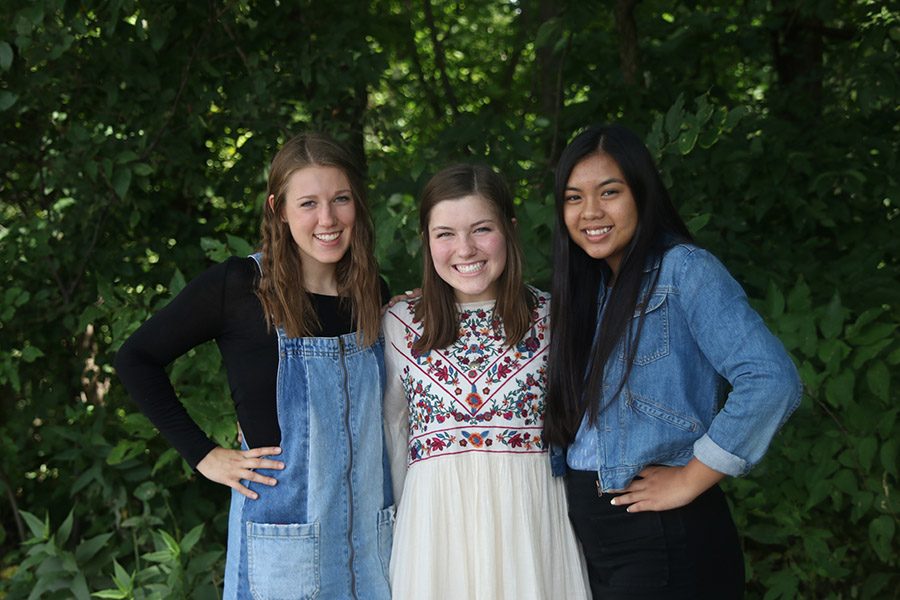 Letter from the editors: it's a (wo)man's world
For our first-ever special edition of the JagWire, we covered a variety of stories revolving around one topic: gender
Hi everyone. As always, we welcome you back to another issue of the JagWire. As we're sure you'll notice right away, issue four looks a little different than any issue we've put out before, as all 24 pages revolve around one coherent theme: gender. Producing this paper forced our staff to go beyond their comfort zone, and we're so pleased with the result.
The idea for this special edition of the paper stemmed from a class discussion back in August. We all noticed that some of our classes and extracurricular activities consisted heavily of one gender over the other, and we took note of some of the ways in which our peers were breaking gender "norms." We collectively found these observations interesting, but we were both unsure of what angle to take on the topic and concerned there was too much to cover. We've spent the past four months bringing it up and dismissing it over and over again. Finally, during our story idea session in early November, we thought to dedicate this entire issue to cover the giant topic and voted to implement it. While the decision wasn't unanimous, as some staffers still had concerns, we're thankful for everyone for being cooperative and hard-working in spite of displeasement.
Gender is somewhat of a hot topic in today's society — it affects us all. It's a huge part of our identity and, whatever it may be, we have an opinion on it's role in our lives. We believe it's something worth discussing, and we hope this issue brings some light to it.
To reiterate, this production cycle was much different than any other the three of us have experienced. It required so much learning, failing and reworking, but the pride in completing something so unique outweighs this all, and we really hope you agree while reading.
Happy holidays,
Annie Myers
Ally Nguyen
Anika Roy
(Visited 34 times, 1 visits today)