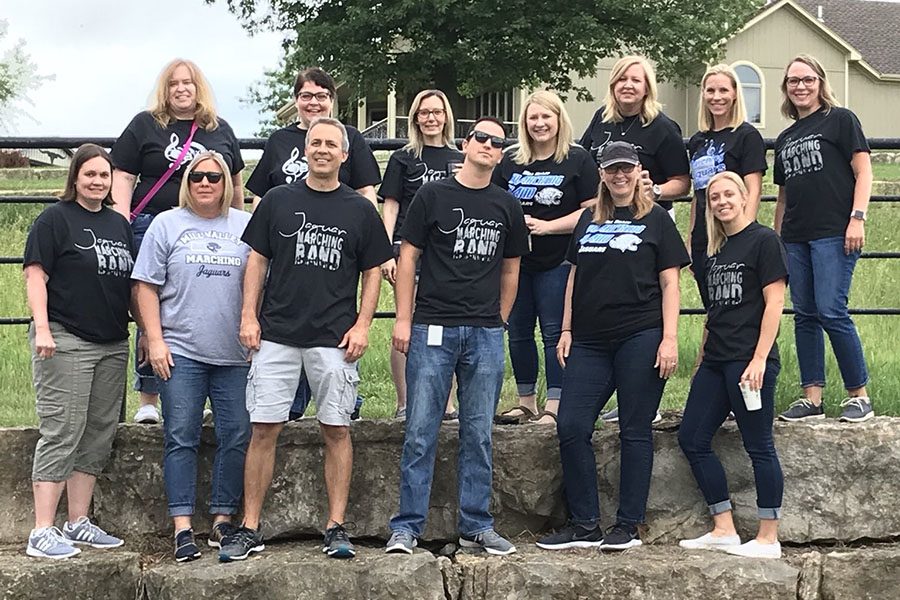 Leadership among teachers is female-dominated
A majority of the staff members who participate in school-related leadership roles are women
In addition to student leadership initiatives, teachers take part in various committees and teams around the school. Most of these committees are either female-dominated, or have women in higher leadership positions.
Family and Consumer Sciences teacher Emily Schmidt feels that, because teaching is a very female-heavy workplace, more women step into leadership roles around the school.
"As an educator, you are in a pretty female-dominated industry, [so] you do see a lot more women taking on the roles of department chairs," Schmidt said. "One thing that I … think is important is that the leadership in our building is that we have two males and two females, which is important to make sure everyone feels like they are all welcome. It's not that males aren't necessarily leaders, because you do see more males going into administration."
One notable example of predominantly female leadership, even among teachers, is the makeup of the social committee. According to paraeducator and committee chair Faith Bilyeu, the organization's goal "is to find ways to unify our staff and to get them some opportunities … to know each other better outside of school."
Science teacher Chad Brown, who is the only male on the committee, believes that part of the reason for the gender demographic is the status quo.
"A lot of [the social committee] is based around giving gift cards for weddings or having babies, which, if  you look back through the years, are tasks that would've been given to the female, back in the day, before we had more gender equality," Brown said. "A guy wouldn't typically go to Target and purchase a onesie. That's not the case anymore, but I think some of that still lingers."
Schmidt believes that men may be less vocal in terms of leadership when placed in an environment with more female leaders.
"We do have gentlemen who are leaders. I think they don't feel comfortable being the voice," Schmidt said. "Even in my class, [guys] are typically much more soft spoken and won't be the ones to be constantly raising their hands to give input and speak. When they do, everyone shuts up and listens because it only happens so often. I think a lot of that has to do with societal norms."
Ultimately, Bilyeu hopes that the different initiatives teachers participate in around the school benefits students in addition to staff, regardless of the genders of those leading.
"Seeing other teachers have relationships with each other can only be a positive thing for the students … to see teachers that care about each other and are interested in each others lives," Bilyeu said. "I think that it builds community, and I think that's the main goal, is to have a stronger community."
(Visited 31 times, 1 visits today)