Lauren Stringer joins teaching staff
Stringer began teaching Family and Consumer Science classes this semester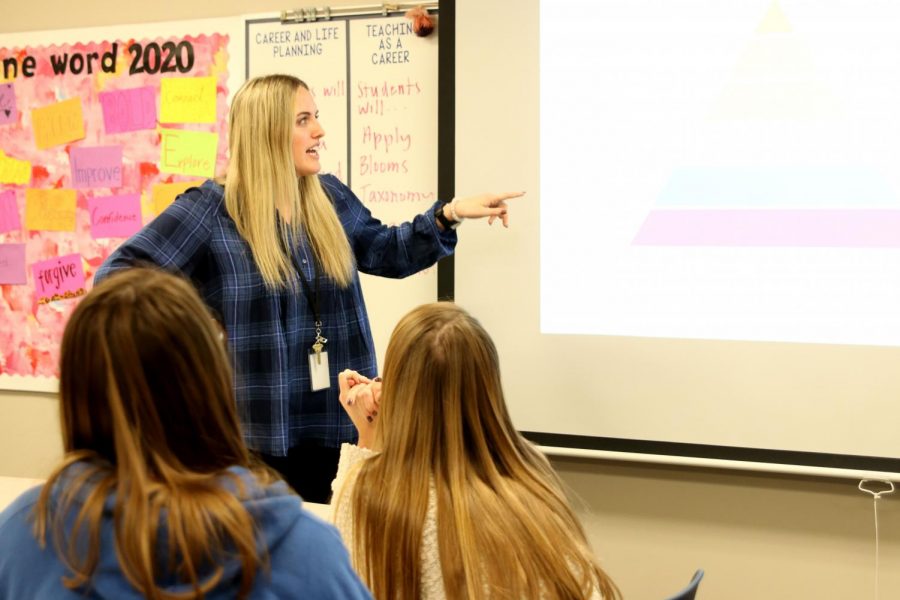 During winter break, the school hired a new Family and Consumer Science teacher, Lauren Stringer. Stringer teaches Career and Life Planning and Teaching as a Career. 
"I decided I wanted to [teach] Family and Consumer Sciences because there are so many awesome content areas with FACS. I also love that FACS teaches students real life skills they can use now and in the future," Stringer said. 
Sophomore Katelyn Kurovski, a student in Stringer's Career and Life Planning class, enjoys the variety and difference in Stringer's class from others. 
"Ms. Stringer has a very bright and fun personality; I like how she gives us time in class to talk about the subject we are on and that we have homework time," Kurovski said.
Stringer grew up in Joplin, Missouri and attended Pittsburg State University for her degree.
She loves engaging with students and connecting with them; she decided to be a teacher because she enjoyed helping people and working with students. 
In her free time she enjoys spending time with family, friends and her cat Biscuit.
"[I would like students to know to] always be kind to yourself and to others and that they can always come to me if they need help with anything," Stringer said. 
This is Stringer's first year teaching; she completed her student teaching in Missouri before coming to Mill Valley. 
"I am loving Mill Valley so far. Everyone is kind and welcoming and making my quick transition in my life and this semester really smooth," Stringer said. 
(Visited 87 times, 1 visits today)
About the Writer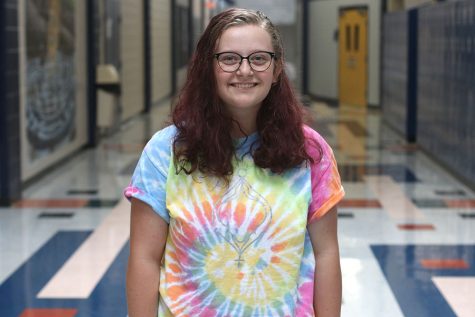 Anastasia O'Brien, JagWire reporter/photographer
This is Anastasia O'Brien's first year on the JagWire staff as a reporter. She is looking forward to being on the staff as a sophomore. Outside of the J-Room, she can be found at the football and basketball pep games with the band, hanging out with friends, throwing discus for the school during track season and listening to music.