Lacrosse team finds victory at Shawnee Mission South
Boys overcome slow start to beat the Raiders 13-10
Anika Roy, JagWire editor-in-chief
April 8, 2018
The lacrosse team defeated the Shawnee Mission South Raiders 13-10 on Friday, April 6. Individually, junior Kamren Lovett scored three goals, followed by sophomore Ethan Mantel, junior Jameson Clark, and senior Sammy Rebeck with two goals and junior Jake Fiscella with one. With temperatures just below freezing, the boys fought through the cold and overcame a rocky start to get the win.
Aside from slight individual mistakes, Mantel was satisfied with the boys' overall performance.
"As a team, I think we played really well," Mantel said. "As an individual, I know I made some errors, but still feel like I played well too."
According to senior goalie Preston Cole, the team has worked hard throughout the season during practice, paying attention to all different aspects of the game, to win as many regular season games as possible.
"We've  been working on getting on that man that somehow can beat us on the defensive side," Cole said. "We've been working on speed … on offense and getting that last pass in before we can see a clear goal. We're just making sure we can get around and get those shots as well as get the defensive positions we need."
Although the boys had high expectations going into the game and ended with a final score closer than what they'd hoped, Cole was pleased with the team's effort in the second half.
"It was a rough one because we came in thinking we were going to win by a lot more than we did," Cole said. "But after half we got it pulled together and ended up taking it to a win."
Attesting to Cole, Mantel attributes the win to a stronger second half and more evident teamwork.
"At first we were playing kind of soft and slow," Mantel said. "But after the second half got rolling around we really started well and were working together as a team."
In regards to the rest of the season, Cole said the team's main focus is on achieving a successful postseason run.
"We're hoping we can get a high seed in the [playoff] tournament.That's our main goal for this season," Cole said. "Hopefully we'll get in that tourney, and then get a championship for the school."
The boys will be back in action Tuesday, April 10 at home against Olathe East.
(Visited 79 times, 1 visits today)
About the Writer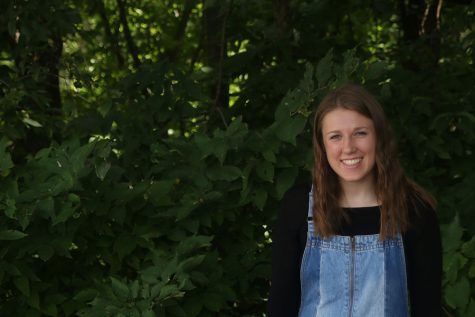 Anika Roy, JagWire editor-in-chief
This is Anika Roy's third and final year on staff, and she's incredibly excited for her position as editor-in-chief. While you can find her in the journalism room almost all the time, she also spends free time on the tennis courts, the piano, the swimming pool, or her church. Additionally, she's an officer of NHS, an executive leadership team member of Relay for Life, and a member of Spanish Honor Society, MV Outfitters, and Student Ambassadors....