Lacey Marr's BTS fan account connects her to thousands
BTS's music helped Marr find herself and an equally passionate community on Instagram
View this post on Instagram
In less than two years, junior Lacey Marr's Instagram fan account @notalgicpark for the Korean boy band BTS has accumulated almost 100,000 followers – and each one means the world to her.
When Marr first listened to BTS in 2019, she fell in love with the group's talent and powerful lyrics.
"They're really talented; they can sing, dance, they're really funny. And also, their lyrics are really meaningful when you translate them," Mar said. "I really like their message too – loving yourself and stuff like that."
Their songs truly struck a chord within Marr, guiding her toward defining her identity as well as the kind of person she wants to be.
"Before I found BTS, I didn't really know exactly who I was and their music and their lyrics really helped me find myself, find my own personality, and helped me grow a lot as a person," Marr said.
Having connected so deeply with the group, Marr sought people to share the experience with and soon realized that she would have to look further than her school and friends to find that kind of community. That's when she created the fan account that would connect her with thousands of other adamant fans.

"A lot of people I feel like are in the same position as me. They don't know a lot of people in person who like [BTS] … so it's easier to find people online who are in the same boat as you," Marr said.
"
They have a lot of fans from all over the world, which I think is a really cool thing – their music is in Korean, but they connect to so many people from different places."
— junior Lacey Marr
Marr believes that the far-reaching influence and adoration of BTS's music goes to show how powerful their music is, particularly the lyrics' relatability and "comfort" vibes. 
"[BTS] has a lot of fans from all over the world, which I think is also a really cool thing," Marr said. "Their music is in Korean, but they connect to so many people from different places despite their language."
Just as the band left its mark on her life and identity, Marr hopes other people give the band a chance and discover what makes the music so meaningful.
"I know at first it may sound strange to listen to a group that doesn't speak your language, but if you really read their lyrics and just give them a chance and just appreciate how much talent they have – because they can like sing, dance, they can do so much – I feel like they're just really special," Marr said. "A lot of groups and a lot of artists can't really do as much as they do, so I think once you get past like the, 'Oh this is kind of strange,' I think a lot of people would like them."
MARR EXPLAINS HER INSTAGRAM HANDLE @NOSTALGICPARK
"When I became a fan of [BTS], they had just released their mini-album called Map of the Soul: Persona. This album referenced back to their old style/music a lot, so that's where I got the "nostalgic" part from. And then my bias (favorite member) of the group's name is Park Jimin, so nostalgic + park = nostalgicpark!"
(Visited 476 times, 1 visits today)
About the Contributors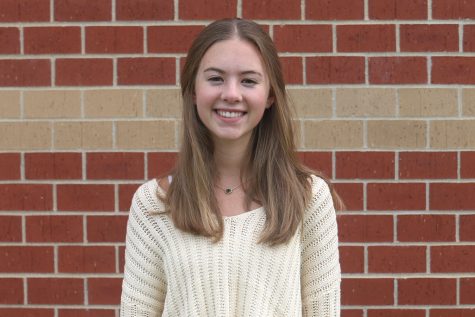 Anna Owsley, Mill Valley News editor-in-chief
This is senior Anna Owsley's third year on the JagWire staff. She is thrilled for her second year as Mill Valley News editor-in-chief and is undertaking the position of assistant editor for the newspaper. When Anna isn't busy with journalism duties, she can be found working, volunteering for NHS or multitasking homework and her current Netflix show. Additionally, she loves reading, watching movies, getting coffee with friends and traveling.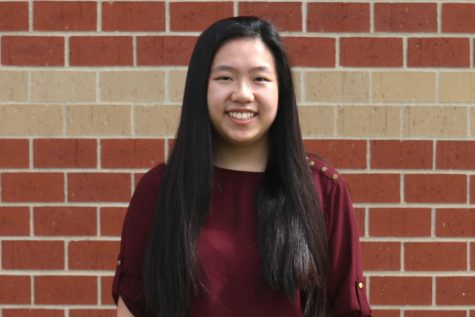 Hannah Chern, JagWire editor-in-chief
This year is senior Hannah Chern's third year as part of the JagWire newspaper staff and second year as one of the editors-in-chief. In addition to leading and working on the JagWire, Hannah serves as an NHS officer and participates in Science Olympiad where she expresses her love for science. Outside of school, Hannah finds herself spending her free time endeavoring the world of crochet, watching YouTube tutorial videos, reading books and discovering...