Keal family attains success together on the wrestling mat
Zach, Austin and Travis Keal all have numerous wrestling awards and accomplishments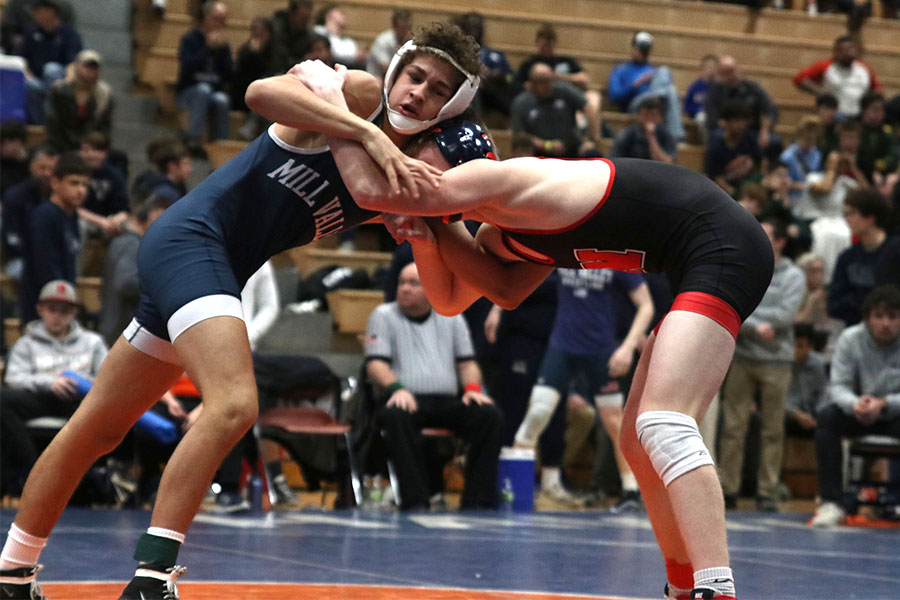 Since they were kids wrestling has been an integral part of twin seniors Zach and Austin Keals' lives. Both brothers spend hours at practices where their dad head wrestling coach Travis Keal and has strived to make his children better on and off the wrestling mat.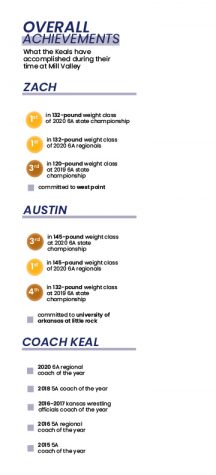 The competition between the brothers can help boost performance. However, according to Austin, they sometimes become unfocused on improving at wrestling.
"The strong competition between us makes me work harder. I feel we sort of feed off of each other. If one of us is doing good is carries onto the next. " Austin said. "However, the competition can also cause us to get a little aggressive and focus on just beating each other and not getting better." 
Zach says that the competition between him and Austin isn't just on the wrestling mat; it is also one of the reasons both boys have experienced success inside and outside of the gym.
"There is competition in everything we do," Zach said. "I believe it makes us better because we never want to lose to each other in practice, in a tournament, at home, and even at school with tests and grades. I think that is one of the reasons we have become successful because for the last eighteen years. We have been trying to win against each other in all aspects of life."
Not only do Zach and Austin practice with each other every day, but they also have their father as a head coach, which has benefits and issues of its own.
"Having my dad as a coach is very helpful," Zach said. "He knows how to get me ready and make sure I am ready to wrestle my best, but also is very tough on me in the practice room if he doesn't like what he is seeing. Also, wrestling never ends, practice and tournaments are talked about at home, unlike others on the team who go home and get a break from their head coach." 
Even Travis admits that he is harder on Zach and Austin than his other wrestlers on his team.
"They face the pressure of being the coach's son where there are more expectations on them," Travis said. "I would say I am definitely harder on them because I have high expectations of them on and off the mat."
Austin feels as though he is pushed by his father, however, he tries not to let it affect his life at home.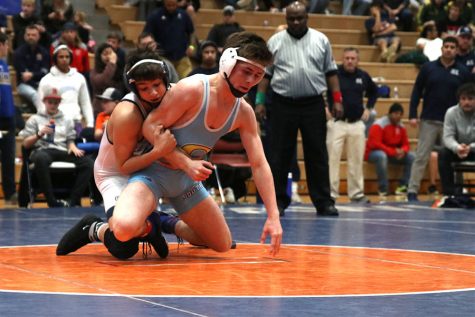 "I would say he pushes me more than others on the team, which helps a lot. The main challenge is to not let wrestling things affect life at home or vice versa," said Austin.
Travis enjoys teaching and coaching Zach and Austin year-round.
"My favorite part of coaching them is getting to interact with them daily, watching them grow from the challenges they face and watching them mature into great young men," Travis said.
Travis' involvement in the improvement of his sons has led to massive success and accolades for Zach and Austin. Both contributed to the wrestling team's first place finish at regionals and both boys won their weight classes. At state, Zach took 1st place in the 132-pound weight class and Austin took 3rd place in the 145-pound weight class. Also, Travis helped the brothers to earn college scholarships, Zach is wrestling for Westpoint and Austin is wrestling for The University of Arkansas Little Rock. 
(Visited 367 times, 1 visits today)
About the Contributors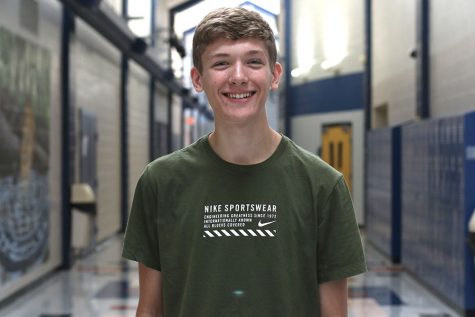 Zach Shrader, JagWire reporter/photographer
This is sophomore Zach Shrader's first year on the JagWire staff. He is taking on the position of reporter. Outside of newspaper, Zach is a member of the basketball team. In his free time, Zach enjoys hanging out with his friends, playing sports and listening to music.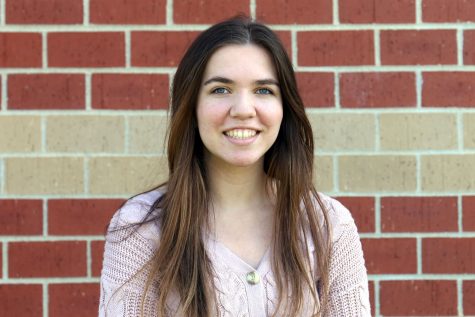 Tatum Elliott, JagWire editor-in-chief
This is senior Tatum Elliott's third year on the JagWire staff. She is excited to take on the position of JagWire editor-in-chief for a second year. Outside of journalism, she is proud to be president of the National Art Honor Society and serves as an active member of NHS and a few other clubs. She also enjoys fangirling over Robert Pattinson and bragging about how amazing her dog is.