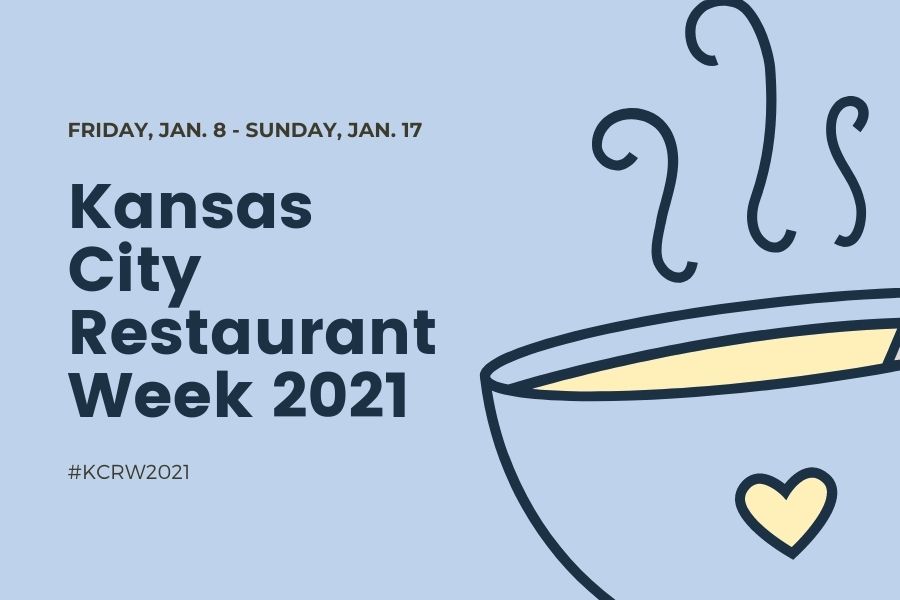 By Hannah Chern
Kansas City Restaurant Week 2021 Reviews
After a positive experience with KCRW 2020, I decided to dine at a few participating restaurants for KCRW 2021
Last year, for Kansas City Restaurant Week 2020, I tasted various dishes from multiple restaurants in Kansas, so I wanted to go test out some more restaurants this year. Kansas City Restaurant Week (KCRW) is an annual event where restaurants across the Kansas City metro area participate in a 10-day event to raise money for a selected charity and two founding beneficiaries. As part of the charity event, participating restaurants serve multicourse menus that cost $15 for lunch and $35 or $45 for dinner. This allows people to go out and dine at a variety of restaurants and enjoy meals at an affordable price. Ranging from barbecue to steaks to pasta, KCRW offers locals a wide range of places to explore unique foods.
This year, Kansas City Restaurant Week was held from Friday, Jan. 8 to Sunday, Jan. 17. A joint of over a hundred restaurants are taking part in KCRW and 10 percent of each meal will be donated to the 2021 Community Partner: The Don Bosco Centers. The two founding beneficiaries this year are Visit KC Foundation and the Greater KC Restaurant Association Educational Foundation.
Not only does participating in KCRW help benefit the community, but it is also helping support Kansas City's restaurant industry during the times they need it the most. Despite the ongoing pandemic, a majority of restaurants participating in KCRW have adopted protocols to ensure the safety of customers. Furthermore, beyond the traditional in-person dining experience, participating restaurants offered options of carryout and delivery to provide an alternative for people to dine comfortably. Whether it is choosing in-person dining or ordering takeout, this year's KCRW was definitely different, but the experience was worth it.
(Visited 132 times, 1 visits today)