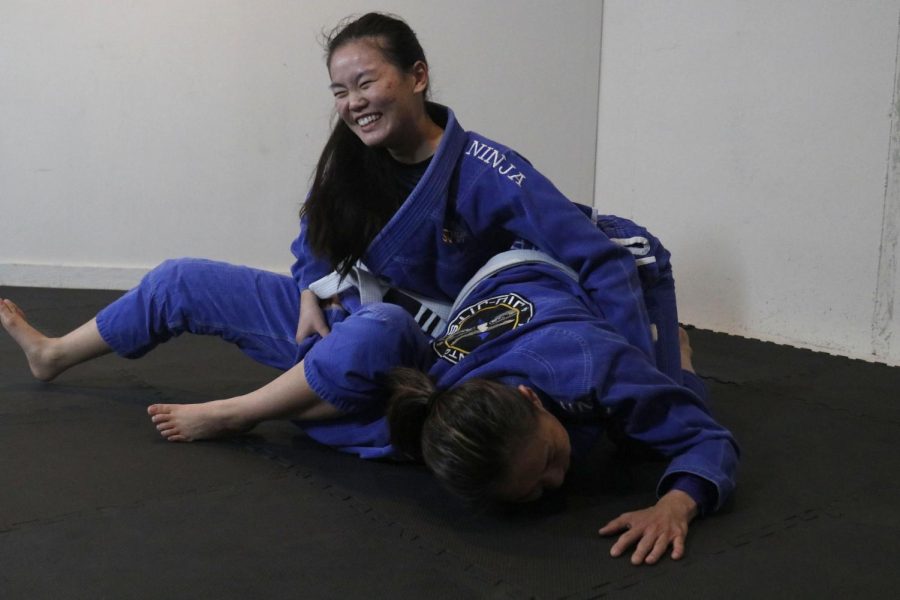 By Maya Parks
Junior Sophia Chang
In her free time, Chang practices jiu-jitsu.
Mill Valley News: Explain what jiu jitsu is.
Junior Sophia Chang: Jiu jitsu is a grappling martial art that is popular right now. It is similar to wrestling, but a little different. It is just a lot of ground work and grappling.
MVN: How long have you been doing it?
SC: I have been doing it for about a year but it's been on and off due to COVID-19, so it's been a little difficult.
MVN: Why did you start?
SC: I started because originally I started karate when I was ten and then I did that with my brother and mom for about five years, and we had already gotten our black belts by then. After we got our black belts, we started jiu jitsu.
MVN: Who do you do it with?
SC: In the beginning of our practice I did it with [my mother and brother] but now it's just me because they have different interests. 
MVN: When did you do jiu jitsu?
SC: In the summers when I was completely free, I did it every single day, sometimes even twice a day. With school, I am not doing it right now, but regularly I would do it three times a week.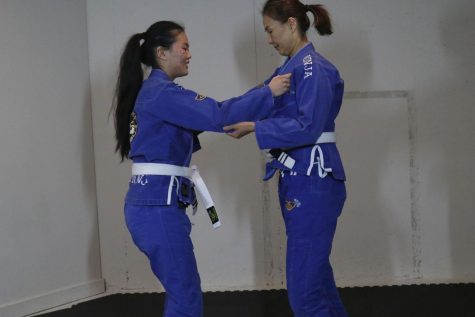 MVN: What makes it different from other martial art sports?
SC: Right now it is really popular because it is more sport oriented. I think the main difference is standing versus on the ground fighting.
MVN: Where do you practice and how did you find it?
SC: We practice at a dojo called Brazil Academy and my mom found the school because it is the most popular martial arts school in the area and jiu jitsu is really popular.
MVN: What are some things it has taught you?
SC: Jiu jitsu has taught me how to be tough. It takes seven to ten years to become a black belt. It is such a hard sport and a lot of it is about being crushed. Since I am small and a female in a male dominated sport, it has taught me how to grit and keep fighting.
MVN: What kind of people do it and why do you do it?
SC: A lot of people do it for different reasons. Some people do it because they want to lose weight or for fitness. Other people do it for self defense reasons or the competition aspect of it. I do it mostly for self defense since I am a small female and I think it's fun.
MVN: Is there anything you would like to add?
SC: I think jiu jitsu is a super fun sport. If someone is looking into starting martial arts, I would not say to start with jiu jitsu because you have to have a basis of something else before you start it since it is so difficult, but it is super fun and the people are super supportive.
(Visited 38 times, 1 visits today)