Junior has good expectations for new girls swim stand-in head coach
Junior Michaela Dervin looks forward for a change in swim practice routines
The return of a well liked coach to stand in for current head girls swim coach Amy Hanna during her pregnancy leave presents a change in atmosphere at practices and meets.
"Our stand-in coach will be Alyssa Ruffin. She was our assistant coach last year, yet she got really busy with her [children] and had to step back," junior Michaela Dervin said.
Ruffin's first meet back as coach will be at League on Wednesday, May 14. Dervin knows Ruffin and assistant coach Marcy Teasley will lead a relaxed setting,  parallel to Hanna's.
"Hanna and Ruffin have totally different personalities. Ruffin has different variations in workouts, while Hanna is very black and white with hers," Dervin said.
With having such a big change, the returning swimmers are excited for Ruffin to return, while the new members are wary of having a new head coach.
"We are trying to get the girls to be excited about Ruffin," Dervin said. "We tell them, 'we promise she will be good.'"
Although the team will miss Hanna during her absence, it looks for a positive change in their regular routine for their new found time with Ruffin.
(Visited 19 times, 1 visits today)
About the Writer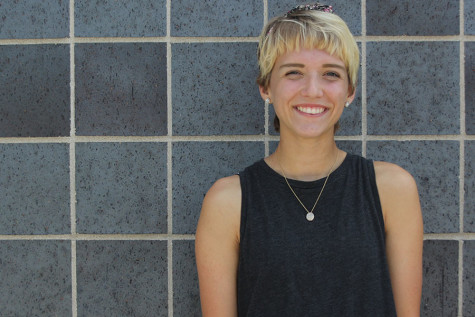 Shelby Hudson, JAG editor-in-chief
Senior Shelby Hudson has been a part of the JAG yearbook for three years and is serving as editor-in-chief for her final year. Hudson is vice president of NHS and senior class vice president. Outside of school, Hudson helps with the Great Plains Society for the Prevention of Cruelty to Animals and enjoys reading and painting.