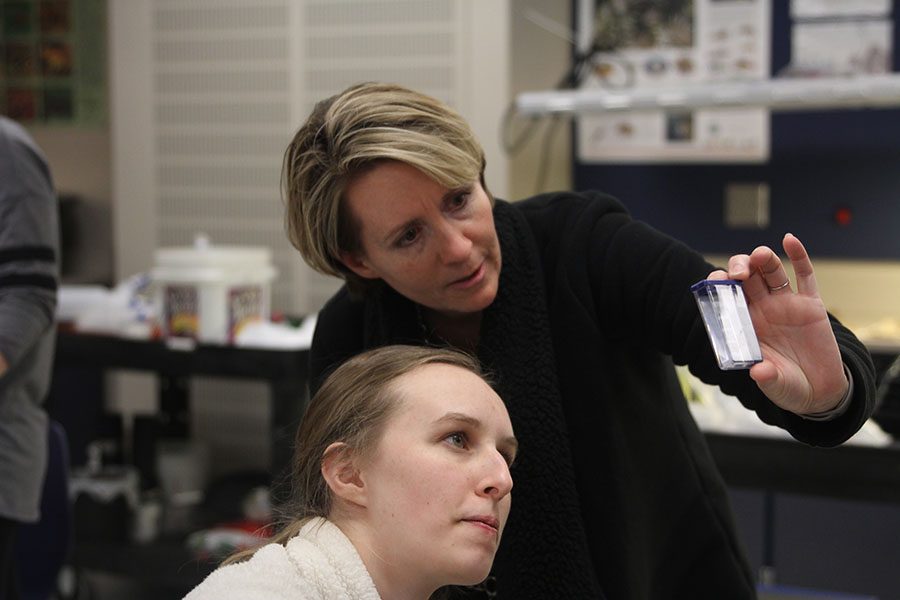 Julie Roberts: Research Biologist
February 12, 2019
Examining samples using a microscope is typical science class fare, but for science teacher Julie Roberts, it brings back memories of her past as a researcher for Bayer CropScience.
While crop scientists study many things, Roberts' research focused more on the aquatic side of things.
"Bayer CropScience develops products that go on crops, so my research was to ensure that the products that were being created were safe for the aquatic environment, or anything that lived in waterways, or to make sure that the product was not dangerous to them." Roberts said.
Though lab work typically had a steady schedule, sometimes things were shaken.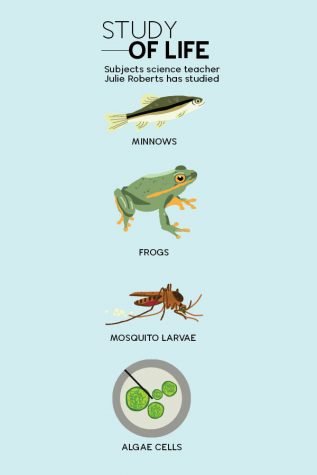 "My typical day was- I think I worked 7:30 to 4:30, but we rotated since we had live animals in the lab there always had to be somebody on call," Roberts said.
Equipment used in studies could vary from project to project, according to Roberts
"It depends on the study, some of the research was done using microscopes, so I could spend a whole day working at a microscope," Roberts said. "There were complicated dilution systems set up for working with smaller fish and sometimes frogs.
Out of the many studies and research projects Roberts has worked on, one stands out amongst the rest.
"One of the last things I was working on while I was there was establishing a standard test procedure for a type of water plant," Roberts said, "That was kind of exciting because I was designing and coming up with an experiment that was going to be used on a worldwide basis. It's kind of neat to be part of that from the ground up."
Past experience working in the field can provide assistance when teaching, according to Roberts.
"I think having done the research being able to bring the knowledge of the laboratory equipment but also conducting experiments and writing them up [helps educate kids]," Roberts said, "Having the real life experience I think helps me to be able to educate and teach kids the way it would be done in the real world."
(Visited 1 times, 1 visits today)