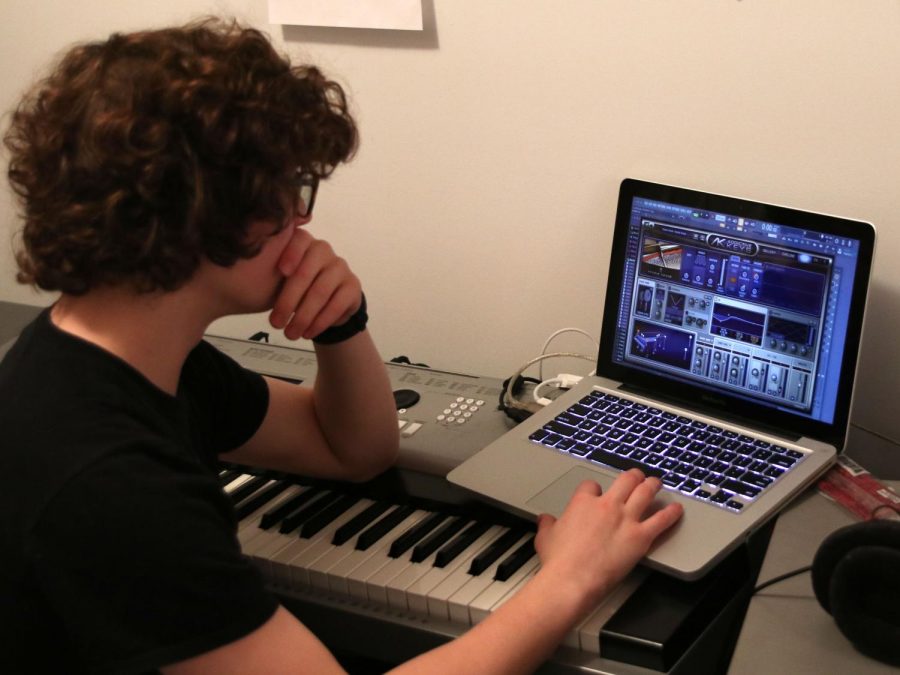 By Evan Sherman
Jon Pursell composes and performs classical piano pieces
April 16, 2021
At four years old, senior Jon Pursell knew he loved music — but he didn't know how to work a radio. Unable to listen to his favorite songs on repeat, Pursell noodled around on an old, rickety keyboard to reproduce their melodies, and developed his own crude music notation system. 
As the years went by, Pursell refined the melodic imitations of his childhood and became a studious pianist; he describes his classical genre as "criminally underrated" and strongly recommends the works of composers like Sergei Rachmaninoff and Gustav Mahler. Working with multiple teachers, he continued to learn the instrument. 
Eventually, Pursell began to write his own compositions. Pursell struggled to draw inspiration while staring at the keyboard — he'd begin to practice and lose track of time; instead, according to Pursell, most of his musical ideas come to him while showering or going on walks. 
Over the years, he's grown to love the community.
"Each community has been super welcoming. With a hobby as niche as classical composition, there's no room for exclusion," Pursell said. "All of the pianists I've known over the years have been super kind to me."
Though a vast array of musicians have influenced Pursell, he credits one particular group for his growth as a pianist, composer, and person: his teachers.
"Being part of a musical community is fantastic, but my teachers have had the most profound impact on me," Pursell said. "Their important lessons on technique and dedication have shaped me as a musician."
Pursell won't pursue music professionally — he says he "would hate for my favorite activity to one day feel like a chore." Yet he still credits music as a formative part of who he is today. 
"Music as a whole is an integral part of my identity. Ever since I could reach the keys, music has been my outlet," Pursell said.
(Visited 1 times, 1 visits today)