Jazz Band receives highest possible score at first ever competition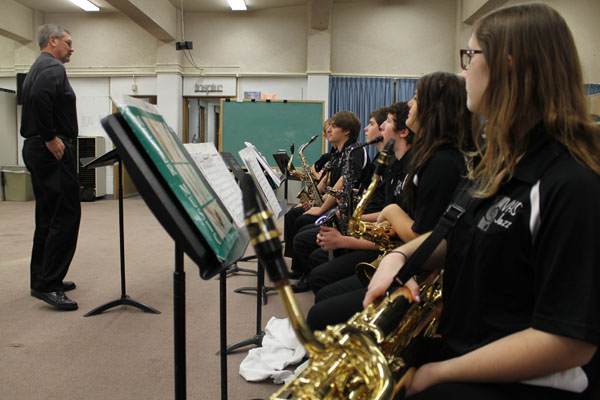 The jazz band received a one, the highest possible rating, at its first ever competition at the Baker University Jazz Festival on Friday, Nov. 16.
The band was judged in two main categories: artistic performance and technical performance. The subcategories of artistic performance include improvisation, style, presentation and musicality. The technical performance subcategories include timing and rhythm, ensemble playing, intonation and articulation.
Jazz band director Deb Steiner enjoyed going to the competition.
"I was pretty excited [because] it's the first time we've gone to contest," Steiner said. "I feel like we did a great job."
Steiner also said that the jazz band's hard work impacted its performance.
"We did a lot [to prepare]," Steiner said. "We listened to lots of different jazz styles and compared and contrasted them, and of course a lot of practice."
Senior jazz band member Aaron Akin said the band played confidently during its performance.
"I thought we had the mentality that we knew what we were doing," Akin said. "We did a lot better on stage than in practicing."
(Visited 7 times, 1 visits today)
About the Writer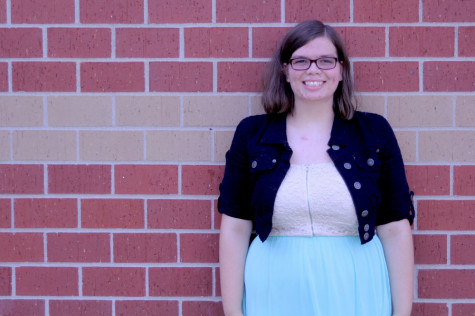 Katherine White, JagWire editor-in-chief
This is Katherine's third year on staff, and she is excited to work on the newspaper with a great staff this year. She is also involved in band, quiz bowl and literary magazine. When she is not in the journalism room or practicing an instrument, she is probably daydreaming about being in Disney World.