JagWire staffers review local restaurant Sutera's
Sutera's is a close place to grab a bite to eat, with a wide variety of food options
 As many Mill Valley students look for an after school job, Sutera's has become a place where many have found work. The Italian restaurant located on Midland is less than five minutes from the school and is very close to other restaurants, such as Sombrero's.
Sutera's is set up with a large number of semi-clustered four person tables around the restaurant. When we went around 5 p.m. the place was almost empty. Upon entering, their are a few large TV's along with a soda machine off to the left. The restaurant is mostly known for its pizza but also features a large number of other dishes such as pasta and wings.
Overall the service was very good, the wait time was short and the service staff was very kind. I ordered the wings and pepperoni pizza and Jonathan ordered the jalapeno poppers and cheese pizza.
The jalapeño poppers were your typical breaded cheese and jalapenos that were done to perfection. The jalapeño poppers came out warm and had a crunchy outside with a warm cheesy inside. In addition, the poppers came with ranch that added a nice savory flavor to them.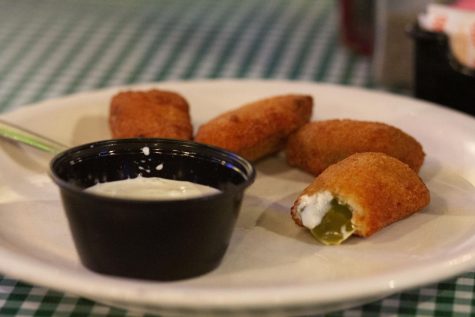 On the other hand the chicken wings were a little odd. When I ordered them I was expecting your everyday fist sized drummies but what I received was a full wing of the chicken. Although the shape was slightly startling the meat and hot sauce that they put on it was very good, especially dipped in their ranch. The only problem with the wings was that the odd shape made it difficult to cut, making it hard to get the meat off of the bone.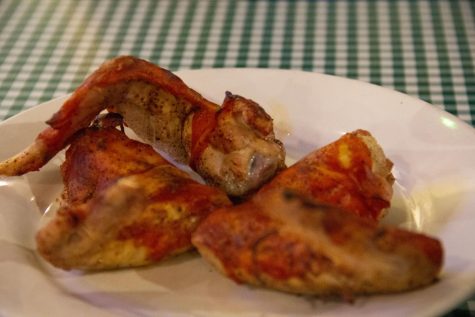 The main dish, the pizza's, were very traditional with not a lot to them. The pizza came out very hot but once they cooled down the they were okay. Overall the pizza was good but not great, and was pretty expensive for the amount that you got.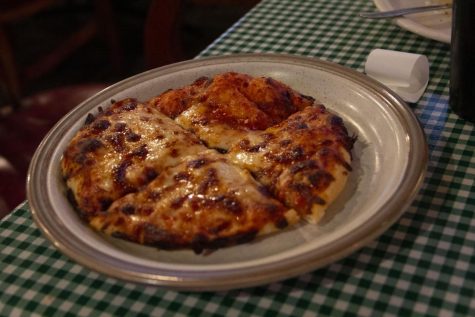 Sutera's is a fine restaurant with a somewhat cramped interior and varying food based on what you order. The employees provided great service, but the cost of the meal was more than expected. All in all Sutera's is a fine middle of the road restaurant with a high price tag.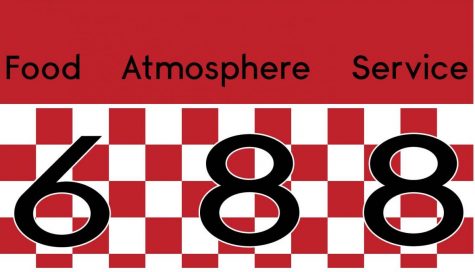 (Visited 84 times, 1 visits today)