JagWire staffers contrast different cultures of barbecue
Members of the JagWire staff explain the differences between types of barbecue at local restaurants
Katya Gillig, Mill Valley News editor-in-chief
April 21, 2018
Kansas City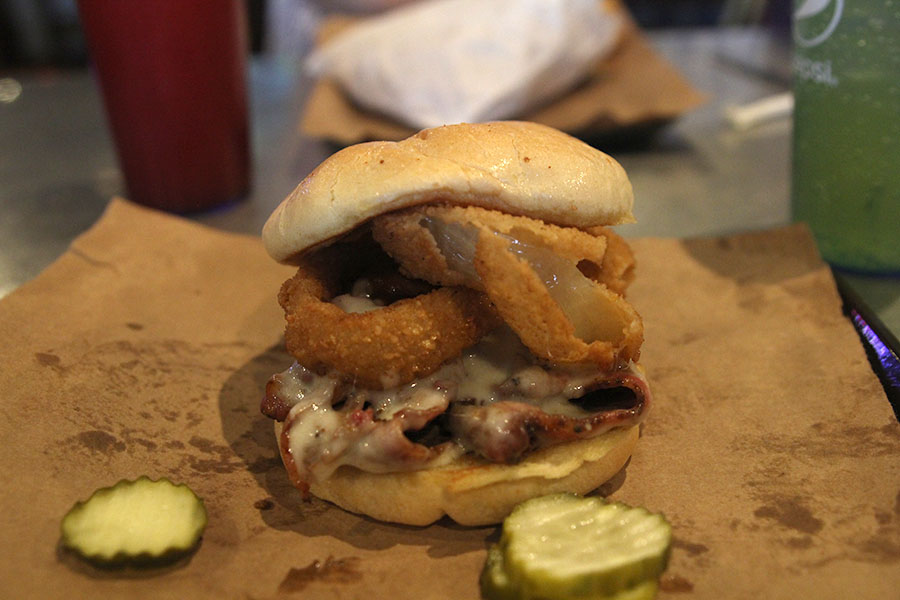 Kansas City barbecue refers to the slowly smoked meat that is typically thought of as traditional barbecue. Kansas City is often regarded as the world's barbecue capital by many locals. Unlike other U.S. regions of barbecue, Kansas City barbecue uses a mix of all meats because of its influences from other regions such as Texas, North Carolina and Memphis, due to their proximity.
Kansas City barbecue is rubbed with a dry rub and slow-smoked over wood. Ribs, brisket and burnt ends are the most commonly served main dishes. The dishes come coated with sauce. Most Kansas City barbecue sauces are a mix of sweet and spicy flavors, typically a thick, sweet molasses and tomato combination. Kansas City barbecue is also known for its side dishes, which include baked beans, french fries and coleslaw. The Kansas City area is home to more than 100 barbecue restaurants. Many of these restaurants are world renowned. The walls at Joe's Kansas City  Barbecue, along with other local barbecue restaurants, are adorned with trophies and magazine articles.
Kansas City is famous for it's burnt ends, the ends of brisket. This along with other signature dishes, such as the Z-Man from Joe's Kansas City barbecue, is what makes Kansas City barbecue unique. Kansas City offers a vast selection of unique twists on traditional American barbecue. If restaurant goers are looking for this traditional barbecue, Kansas City has numerous restaurants.
Mongolian
Contrary to its name, Mongolian barbecue is only loosely related to barbecue and is not Mongolian. Mongolian barbecue is stir-fried dishes in which meat, vegetables and noodles are prepared on a round griddle. Customers can assemble their own bowl to create a dish with the taste they are looking for. Bowls can be sweet, spicy or anything in between. Restaurant attendees then give it to a chef, who will cook it for them on a large circular grill. Hu Hot offers an all you can eat format, where diners can take unlimited trips to the grill.
Korean
Korean barbecue is prepared on a grill built into the dinning table. Most meats are marinated prior to cooking. The meat is sweet, with tangy undertones. It is traditionally served with rice and salad as well as other Korean specialties. If the customer chooses to cook the food themselves, waiters will bring a variety of raw ingredients to the table which can then be cooked on the grill. The food comes with a variety of Asian sauces, including a vinegar and soy sauce mixture, soybean paste and regular soy sauce.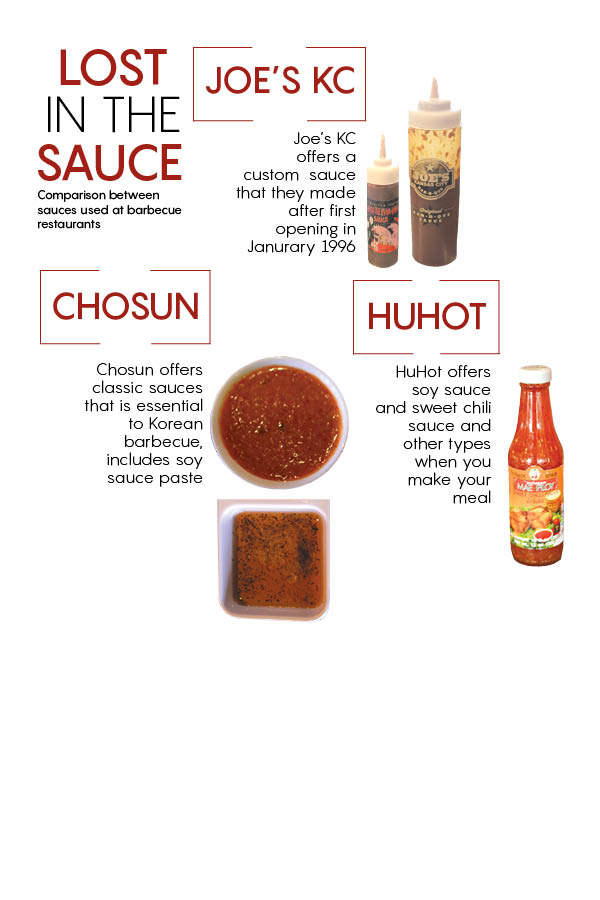 (Visited 117 times, 1 visits today)