Jaguars prepare to take on Bishop Carroll in 5A state championship game
Head football coach Joel Applebee talks about how the team will prepare for and what it expects in state championship game Saturday, Nov. 28
By Tori Aerni
Tori Aerni, JagWire editor-in-chief
November 25, 2015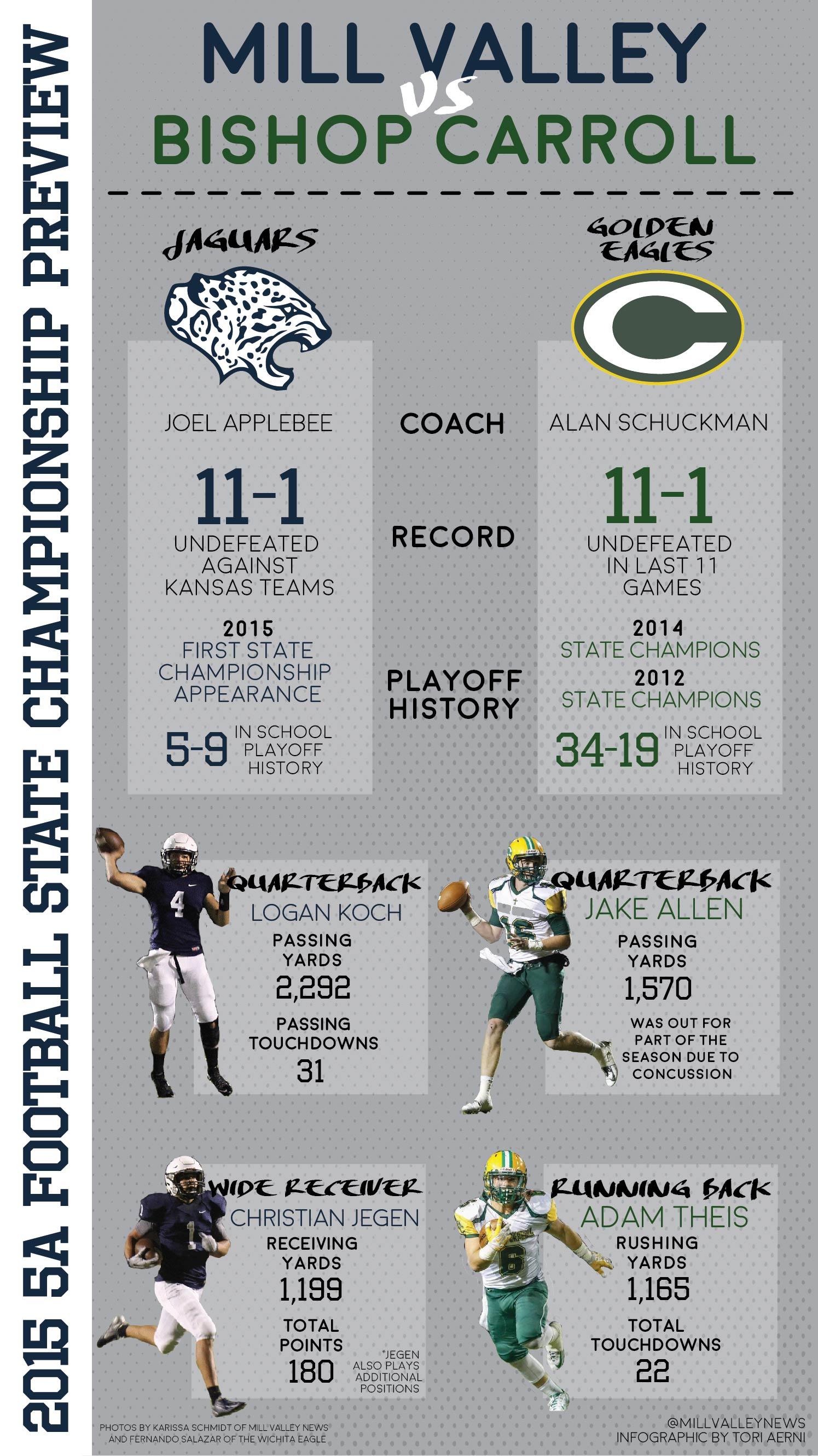 What does being in the state championship mean to you as a coach?
We're very excited. Very excited for the community, very excited for the school. The kids have worked extremely hard to get to this point, so it's well deserved by them, so we're excited. We want to take care of this week at practice, and then when we step on that field Saturday I'm sure everybody will be very excited about the game.
What does being in the state championship mean to the school and community?
It's awesome. You can sense it in the school and the community and everybody being excited about the game. I think it's something that these kids have always wanted to bring to this school and the pride of this school. So, it's an unbelievable area and an unbelievable community, and the support is awesome, and we fully expect that Saturday.
How are the coaches and players approaching this week?
No different than any other week. We really want to just prepare the same, try to keep it as same as we possibly can. We understand the game's a big game for obvious reasons, so the kids have really focused in on what they need to do each day, and that's the big thing, just focusing on what you need to do each day.
"
We understand the game's a big game for obvious reasons, so the kids have really focused in on what they need to do each day, and that's the big thing."
— head football coach Joel Applebee
Can you tell us about the Bishop Carroll offense?
They're a very good team. They run the ball really well; they have a big offensive line, a great quarterback, a really good running back and a good group of receivers. I think they'll come out and try to establish a run, and they'll try to set up a passing game through that.
Can you tell us about the Bishop Carroll defense?
Same type of deal. They're just well disciplined, well coached, they're physical and they're fast, so they're going to be a great team and a great challenge. [Bishop Carroll] coach [Alan] Schuckman is a great coach there, and he's won a lot of games and been in a lot of state championships, so they'll be well prepared.
What will be some of the keys to winning?
One is we're going to have to take care of the ball, as we have all year. Another thing is we need to win up front, offensively and defensively both, and that's something we focus on each week this season, and that's no different this week.
What kind of impact have the senior football players had on the season?
They've been great. It's really kind of built up to this point from past senior classes, but this senior class really understands that every single week, every single practice is extremely important, and they have to maintain that focus if they want to be successful on a Friday, or, in this case, a Saturday. I really believe the senior class is a great class, and a great group of kids too. They're just fun to be around, they work extremely hard and they're really showing the way of what it takes to be a state championship team.
What role do you think nerves will play on the game this week?
Obviously, people are going to be nervous. The ride down, the pregame — with all that, the butterflies will hit, but I really, truly believe that once the whistle's blown and the first kick is kicked, I think our kids will really settle in just fine.
Do you think Bishop Carroll, being the defending state champions, gives them an advantage or adds more pressure?
I think that experience is probably a good thing for them. They know what it takes and they've been in that atmosphere before, they've been in the whole situation before with a week of practice with no school and those types of things. So in that sense, obviously we haven't had those experiences, but I think our kids will handle it just fine.
The football team will play the Bishop Carroll Golden Eagles at Pittsburg State University in Pittsburg in the 5A state championship game Saturday, Nov. 28, at 1 p.m.
(Visited 14 times, 1 visits today)
About the Contributor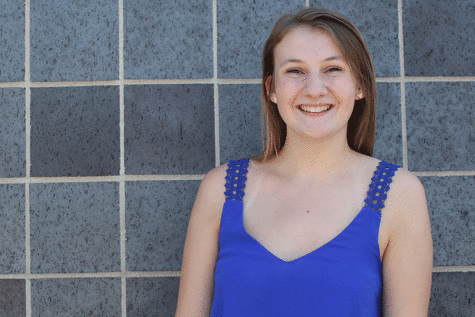 Tori Aerni, JagWire editor-in-chief
This is senior Tori Aerni's third year on the JagWire staff and her second year as an editor-in-chief. She looks forward to spending another year with the JagWire staff and putting out eight eye-catching issues of the paper. Aerni is also involved in NHS, SLT, Student Ambassadors and her church's youth group outside of the JagWire. She's a fan of concerts, the Kansas City Royals, chocolate milk and God. Her favorite artists include Taylor Swift,...