Jaguars defeat Ravens 59-46
Jaguars beat ONW on Mill Valley Maniacs night
The crowd was filled with neon colors as the Jaguar boy's basketball team defeated the Olathe Northwest Ravens 59-46, on Saturday, Feb. 15. Saturday was the annual Mill Valley Maniacs night and the first 200 student received free neon green t-shirts.
Sophomore Clayton Holmberg believes that the crowd helped the team achieve their win.
"We appreciate the support from the Mill Valley Maniacs," Holmberg said. "They really give us motivation to play hard."
The team started off slow, down 6-16 at the end of the first quarter.
The Jaguars were down 23-30 at half after back-to-back three pointers by sophomore Kasey Conklin.
Holmberg and the team made adjustments at halftime to come out stronger in the second half.
"We had to lock [them] up," Holmberg said. "They really went on a scoring streak, so we just had to get the shots that we wanted."
The Jaguars went on a 7-0 run to begin the second half, putting the score at 28-30, Ravens with 7 minutes to play in the third quarter.
Holmberg added two more points tying the score at 32's only minutes later.
At the end of the quarter, the Jaguars pulled ahead 38-36 with two three pointers by senior Ben Carroll.
The Jaguars clinched the win in the fourth quarter. Senior Drew Boatwright added six points, and by the middle of the fourth quarter, the Jaguars lead 45-38.
Holmberg said this win will help the team in future games.
"We have some confidence going into this stretch of real tough games, so we'll just try to keep the streak going," Holmberg said.
The team's next game is Tuesday, Feb. 18 at Bonner Springs.
(Visited 19 times, 1 visits today)
About the Contributor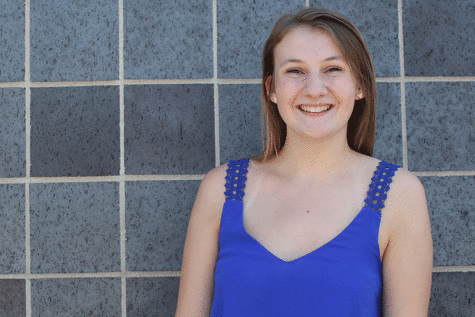 Tori Aerni, JagWire editor-in-chief
This is senior Tori Aerni's third year on the JagWire staff and her second year as an editor-in-chief. She looks forward to spending another year with the JagWire staff and putting out eight eye-catching issues of the paper. Aerni is also involved in NHS, SLT, Student Ambassadors and her church's youth group outside of the JagWire. She's a fan of concerts, the Kansas City Royals, chocolate milk and God. Her favorite artists include Taylor Swift,...