Jaguars defeat Gardner Edgerton
In the final regular season game on Friday, Oct. 21, the Jaguars defeated the Gardner Edgerton Trailblazers 28-21 for a regular season record of 4-4
Katya Gillig, Mill Valley News editor-in-chief
October 22, 2016
In the final regular season game on Friday, Oct. 21 the Jaguars beat the Gardner Edgerton Trailblazers 28-21. This broke a four game losing streak to end the season at 4-4.
On the opening kickoff, Gardner fumbled the ball, which lead to a field goal by sophomore Jack Matchette to give the Jags an early 3-0 lead.
Sophomore running back Cameron Young believes scoring early set the tone for the rest of the game.
"I think [the field goal] brought a lot of confidence knowing that we could move the ball," Young said.
After a 35-yard run by junior quarterback Brody Flaming, Young ran the ball for a 14-yard touchdown, giving the Jags a 10-0 lead.
With just 19 seconds remaining in the first quarter, Gardner scored a touchdown to bring the score to 10-7.
Senior Joel Donn intercepted the ball to set up a touchdown by senior wide receiver Ben Hartman. After a successful extra point by Matchette, the Jags lead 17-7.
The Trailblazers scored late in the second quarter to bring the score to 17-14.
According to offensive coordinator Mike Strack, having a halftime lead helped the team gain confidence.
"I think our players knew they could have success offensively. They were calmer. We executed better than we had the past four weeks. We were able to play faster since we were scoring that's something we really like to do," Strack said. "Since we're having success we're able to do that and it puts them in a better position. Having the lead there does all those things for us."
Gardner scored a touchdown after a fumble by Mill Valley to bring the score to 21-17 early in the third.
The Jags stuck back with a field goal by Matchette. The Jags we're down 1 late in the third quarter.
Sophomore wide receiver Logan Talley had a 45-yard catch to set up a touchdown by Young. A two point conversion by senior Brady Garrison gave the Jags a 28-21 lead. This was the final score.
Strack believes the risk of going for two was just a points decision.
"We felt like it was worth it to go for two to make it a seven point game so at worst we're in a tie ball game with a chance to win," Stack said.
Senior Cole Ivey intercepted the ball to end the game.
Heading into the postseason, the team has confidence that they can succeed.
"I think that's going to be really key that they stay focused but they continue to play as hard as they can and I think they did tonight if they do that I think we'll have a chance to be successful in the playoffs," Strack said.
(Visited 11 times, 1 visits today)
About the Writer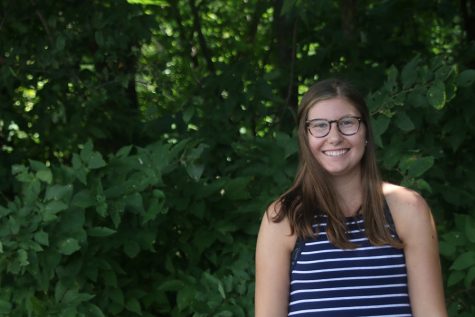 Katya Gillig, Mill Valley News editor-in-chief
This is senior Katya Gillig's third year on the JagWire staff. This year she is one of the Mill Valley News editors-in-chief alongside Elizabeth Joseph and Marah Shulda. Katya is involved in MV Outfitters and Youth for Refugees. Outside of school, she enjoys traveling and spending time with her friends and family.