Jaguars beat the Piper High School Pirates, 21-14
The Jaguars become 6-0 after a victory over the Piper High School Pirates
The Mill Valley Jaguars remain undefeated after a 21-14 win over the Piper High School Pirates on Friday, Oct. 11.
Sophomore kicker Andrew Hicks said that the Mill Valley defense was dominant.
"Our defense was dominant, and our special teams, we did alright," Hicks said.
After ending the first quarter with a score of 0-0, junior quarterback Ty Bruce ran 6 yards for a Jaguar touchdown. The extra point by Hicks was good, making the score 7-0, Jaguars, which were the only points scored in the first half.
The second half began with a 34-yard touchdown pass from Bruce, to sophomore wide receiver Christian Jegen. The extra point by Hicks was good, giving the Jaguars a lead of 14-0 with 5:53 left in the third quarter.
An interception by Piper lead to a Pirate touchdown, and a good extra point, putting the score at 14-7, Jaguars, with 3:19 left in the quarter.
Hicks thought that the team just had to keep a positive attitude, despite the close score.
"We had to go out there with a positive attitude and put ourselves in a position to win," Hicks said.
Only minutes later, the Jaguars struck back with a 17-yard carry by senior wide receiver Nick Wilson for a Mill Valley touchdown. The extra point by Hicks was good, as the Jaguars extended their lead to 21-7.
After the kick off by Mill Valley, the Pirates had a 65-yard pass reception for a touchdown. The extra point was good, making final score 21-14, Jaguars, after a scoreless fourth quarter.
The Jaguars will take on the Schlagle High School Stallions this Friday, Oct. 18 in their annual Pink Out game for breast cancer.
(Visited 58 times, 1 visits today)
About the Writer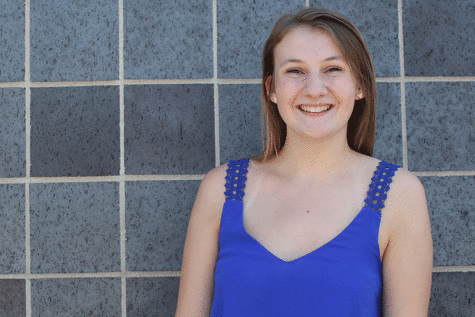 Tori Aerni, JagWire editor-in-chief
This is senior Tori Aerni's third year on the JagWire staff and her second year as an editor-in-chief. She looks forward to spending another year with the JagWire staff and putting out eight eye-catching issues of the paper. Aerni is also involved in NHS, SLT, Student Ambassadors and her church's youth group outside of the JagWire. She's a fan of concerts, the Kansas City Royals, chocolate milk and God. Her favorite artists include Taylor Swift,...