JagPRIDE holds annual Red Ribbon Week
In order to spread drug and alcohol awareness, jagPRIDE created a themed week to encourage student participation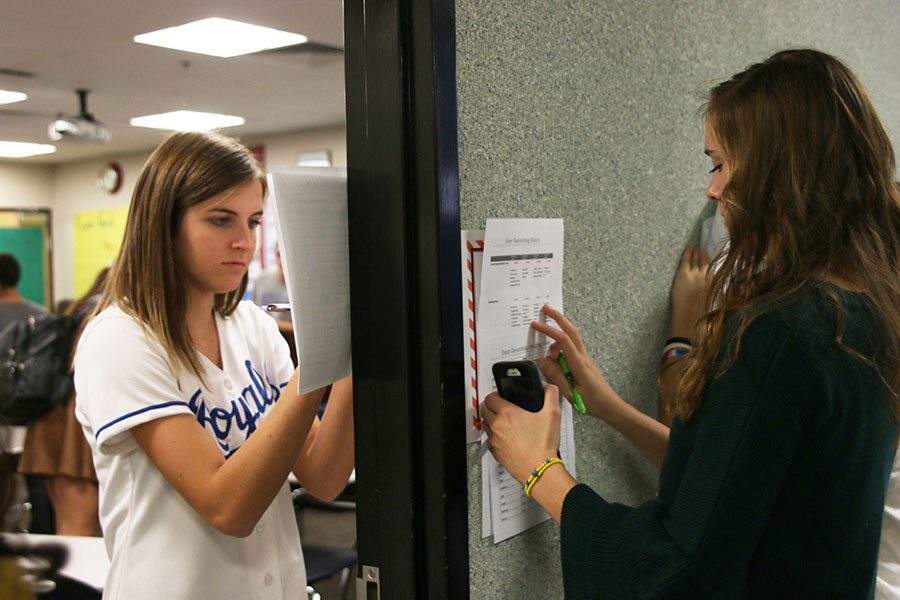 Students decked out in red spirit wear accepted beads that members of jagPRIDE handed out in the main foyer as students arrived to school for the first day of Red Ribbon Week on Monday, Oct. 23.
Red Ribbon Week is a national campaign that dedicates a week in October each year to spreading alcohol, tobacco and other substance abuse awareness.
Promoting drug awareness served as something that jagPRIDE sponsor Debbie Gudenkauf saw importance in conveying to high schoolers.
"This message is important for students because nine out of 10 people who abuse alcohol or are addicted to substances started before they were 18," Gudenkauf said. "We know that the longer an adolescent delays use of substances, the less likely they are to struggle with addiction."
Unlike past years, jagPRIDE decided to host a spirit week to get more students involved in this campaign.
After soliciting the help from other organizations such as StuCo and SLT, junior Erin Miller felt that the level of student participation in Red Ribbon Week became higher compared to past years.
"The most successful part of Red Ribbon Week was actually getting students to participate this year," Miller said. "We've always tried to do a themed week, but no one has ever really participated."
According to Gudenkauf, the decision to make Red Ribbon Week a spirit week attempted to make more of an impact on students than activities planned in previous years.
"Research has proven that the old scare tactics such as the Grim Reaper or mock accidents are not effective," Gudenkauf said. "Having honest conversations, building self-esteem and learning coping skills appear to make more of an impact on students."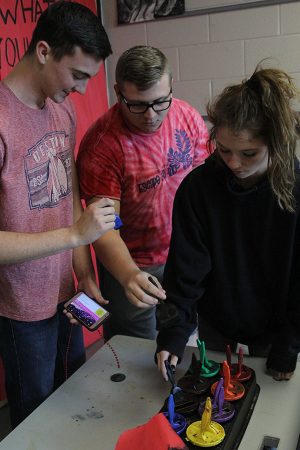 Throughout the week, seminars competed in a door decorating contest hosted by jagPRIDE where each door creatively displayed an anti drug message. The door that took second place was math teacher Jessica DeWild's seminar and both art teacher Jodi Ellis' and technology teacher Gayle Kebodeaux's seminars tied for first place.
The contest allowed Miller and the other jagPRIDE members to further emphasize the message behind Red Ribbon Week.
"A lot of doors had a lot to do with staying away from drugs which helped promote the [message of drug and alcohol prevention]," Miller said.
Miller believed that getting more students involved in Red Ribbon Week positively affected the student body.
"I think it is important for students to participate in Red Ribbon Week in order to promote a healthy lifestyle and show other students that they are promoting a healthy lifestyle," Miller said.
(Visited 49 times, 1 visits today)
About the Writer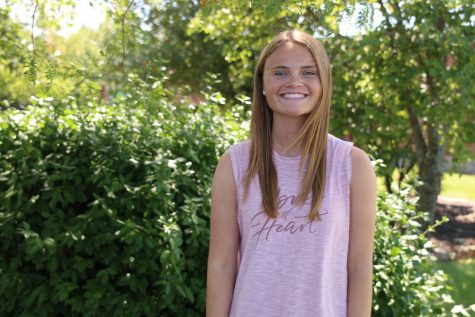 Sydney Parker, JAG copy/managing editor
This is senior Sydney Parker's third year on the JAG yearbook staff. This year she is both copy and managing editor. Sydney is also involved in ambassadors, NHS, Spanish NHS, band and softball. Her hobbies include watching old movies and spending time with her dog.