JagPRIDE attends youth leadership conference
The club presented and met with other schools from the Johnson County area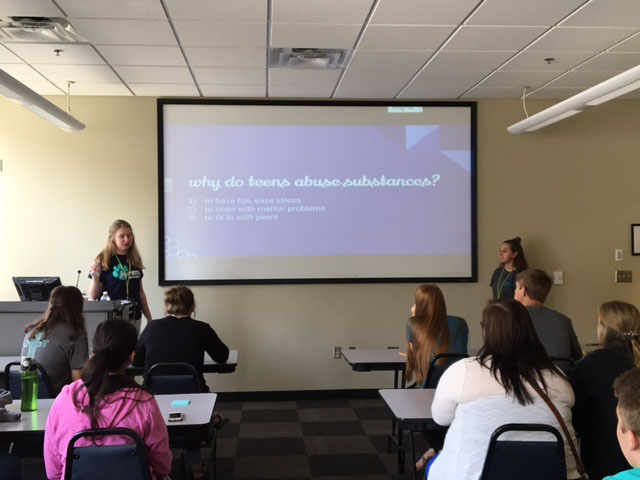 Members of JagPRIDE kicked off their year by attending a Youth Leadership Summit put on by the Johnson County Mental Health Center on Thursday, Sept. 1. They met with similar organizations at other schools to get new ideas for the upcoming year and give a presentation sharing the events they held in the past.
Senior Shelby Bonn said she was excited to be a part of the conference with other people who participate in the same kind of organization.
"[The conference] was a Youth Leadership Summit, so it was a bunch of groups of kids in clubs like JagPRIDE from other schools there," Bonn said. "We all got together to share our ideas for our clubs and get new ones as well."
Senior Mary Petropoulos, who has attended the conference the past three years, most enjoyed getting to present some of the club's ideas to other schools.
"We go every year just to get a learning experience, but this year we got to do a presentation of what our school has done in the last year, so I helped give the presentation," Petropoulos said. "Half of us stayed and presented while half of us went to different stations and got to look at other presentations for different ideas, so that was really cool."
Bonn liked seeing how other schools promoted healthy habits among their students.
"My favorite part of the conference was just seeing how other schools get involved and the different ways they encourage their student bodies to make positive decisions and good life choices," Bonn said.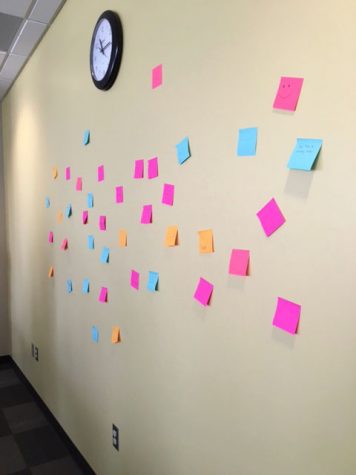 According to Petropoulos, JagPRIDE wants to encourage positivity in their activities and campaigns throughout the school.
"Our presentation at the conference was just about everything that JagPRIDE has done recently. We want to switch over to more positive events and campaigns, and seeing people's reaction to our ideas was awesome," Petropoulos said. "I really liked presenting."
As a senior, Bonn has high hopes for the legacy she will help leave on the club.
"Since it's my senior year, I'm looking forward to passing on JagPRIDE to underclassmen and helping lead them," Bonn said. "I just want to have fun with everything we have planned and get as much done this year that I can."
Petropoulos wants to continue events from last year while creating new ideas to make the club even better.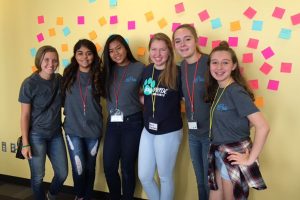 "We want to do a lot more of the stress-free seminar events that we did last year. We want to make sure that people are having fun and being safe and not being too stressed by school and everything going on in their lives," Petropoulos said. "I'm looking forward to a great year."
(Visited 19 times, 1 visits today)
About the Writer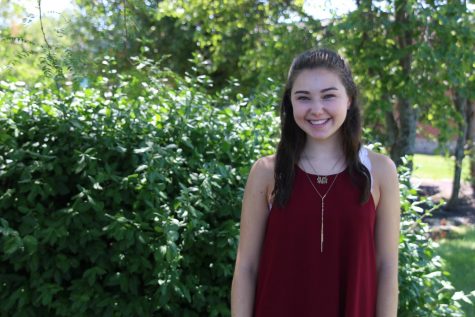 Allison Winker, JAG editor-in-chief
This is senior Allison Winker's third year on the JAG yearbook staff. She will be co-editor-in-chief this year, as well as a reporter and photographer. Other than yearbook, Allison is a part of the varsity debate team, NHS, student ambassadors and Relay for Life executive committee. She also loves coffee, dogs, dancing, Pinterest and all things Kansas City.