JagFlite club members fly homemade aircraft
Members of JagFlite participate in building process of airplanes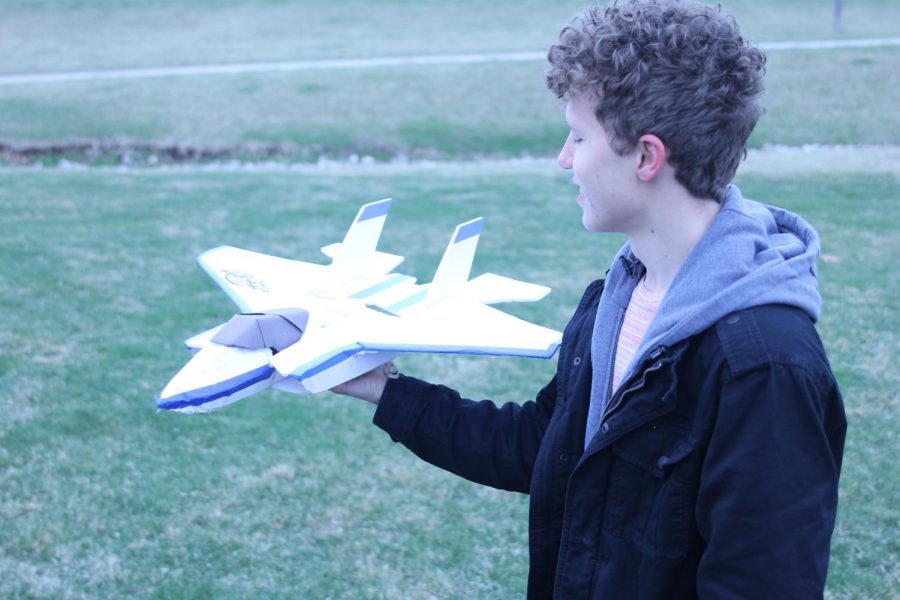 Homemade airplanes soared through the skies on Sunday, March 25 as JagFlite club members seniors Zach King and Gage Weber tested the aircraft that they built.
With the weather being so nice, the two club members could not pass up an opportunity to take to the skies with their creations at Stump Park.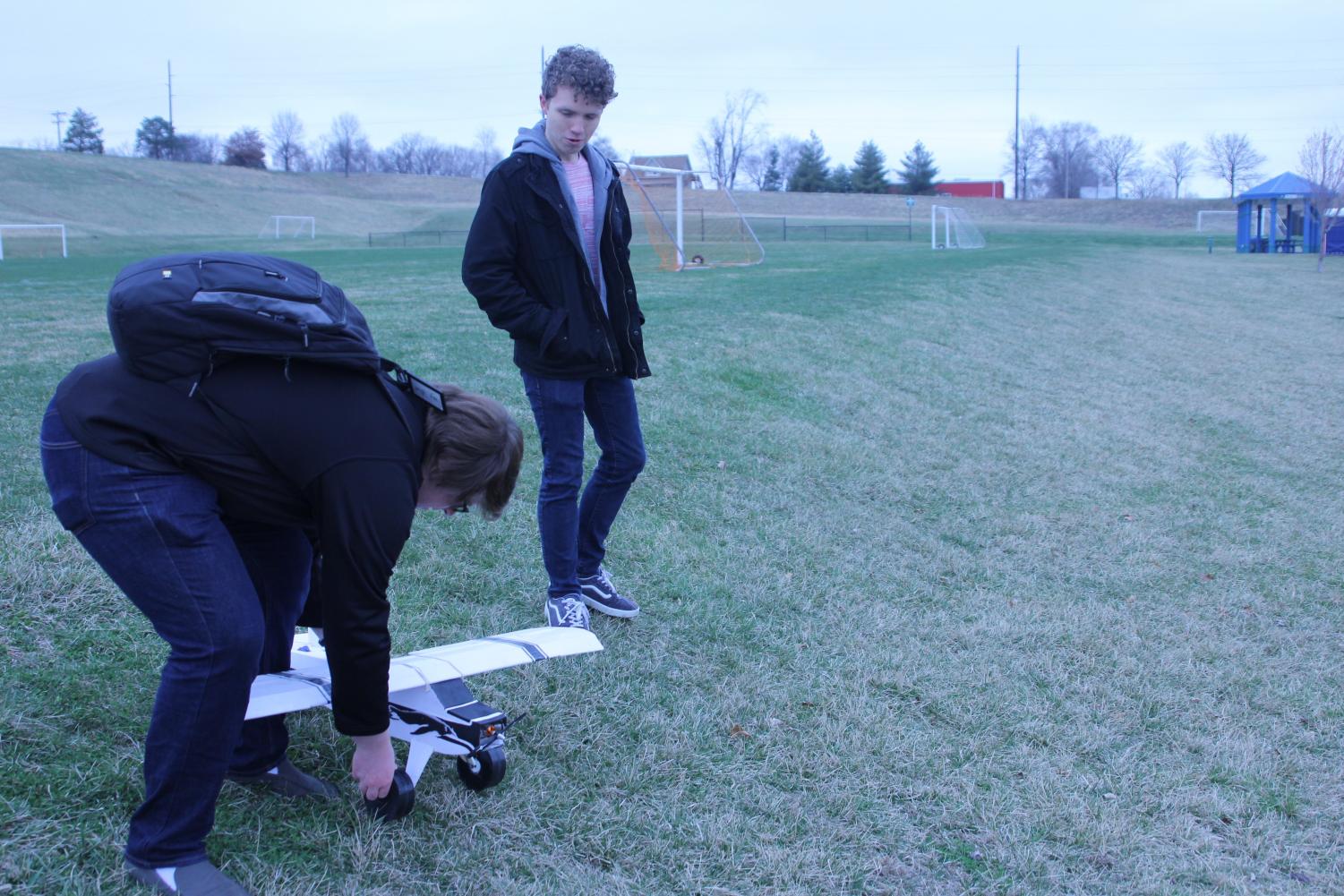 "The weather has to be pretty clear in order for us to make any progress or learn anything new about the flying process," King said. "The planes will usually just end up crashing to the ground if there is any wind or rain."
The members of JagFlite have a fairly long process when it comes to constructing their aircraft, Weber said. So, waiting for the skies to be clear is a small price to pay in order to ensure that no harm comes to club's vehicles.
The building process involves a lot of time and incorporates just as much planning and visualising as it does building, according to Weber.
"We start by cutting out the design of the plane we want to build, taping the designs together, tracing them on foam board and then cutting all of that out," Weber said.
Before the club members can continue building, they must find what parts they are going to need and order them online. Club members have to wait for some of the parts to arrive because they will add the electronics to the plane as they build.
Once the club members have finished their builds, they will have the chance to fly them. King said that learning to fly the aircraft is just as much of a learning process as building them.
"Flying the planes does take a lot of getting used to," King said. "I personally am not very good at it, but I still have a great time and can only keep learning more."
Weber agrees that there is always more to be learned as a member of JagFlite.
"I have learned a lot about planes and aerodynamics since I have been a part of JagFlite," Weber said. "Every time I build something or go flying, I learn something new that I can then incorporate into other planes I build."
(Visited 52 times, 1 visits today)
About the Contributors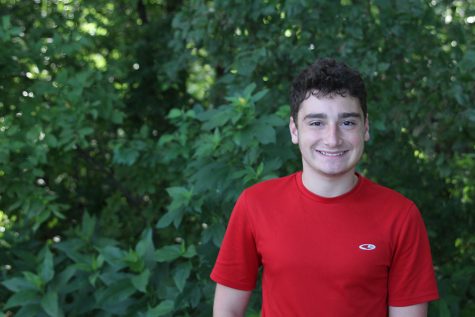 Michael Sandri, JagWire reporter
This is senior Michael Sandri's second year on staff as a reporter. Along with the JagWire, Michael is a member of the literary magazine, StuCo and debate team. Outside of school, Michael enjoys hanging out with his friends and spending time with his dog.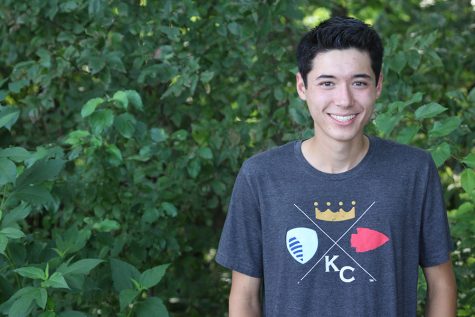 Drake Brizendine, JagWire photographer
This is senior Drake Brizendine's first year on staff, serving as a reporter and photographer. Drake is involved in soccer, tennis and the rec league at Okun Fieldhouse. In addition, he does NHS, Marine Bio and Model UN. His hobbies include chess, fishing, hiking, as well as devoting his weekends to volunteering for various organizations. Currently, Drake works as a soccer official at the state level, causing a parental frenzy across the state.