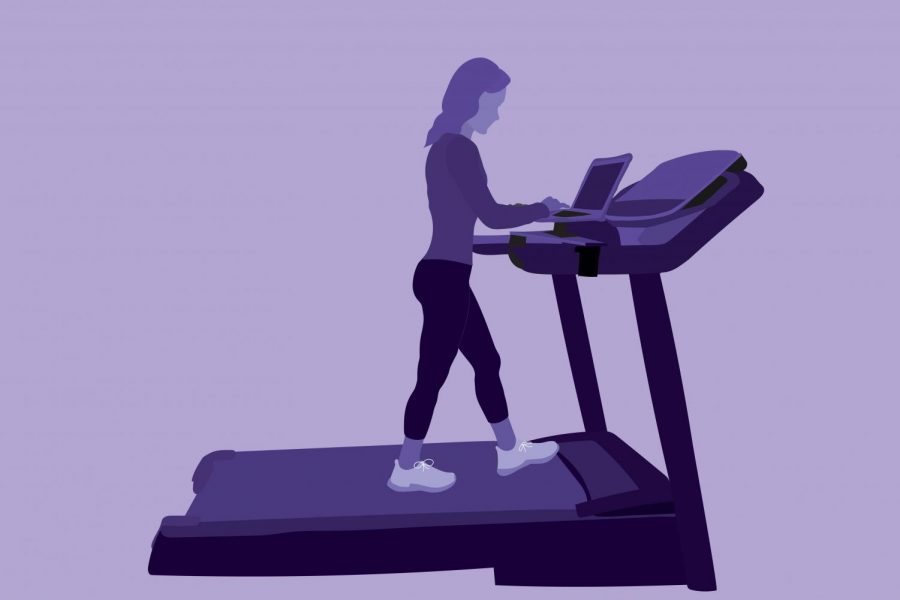 I Study: While I Walk
Senior Ashley Williams combines remote learning with exercise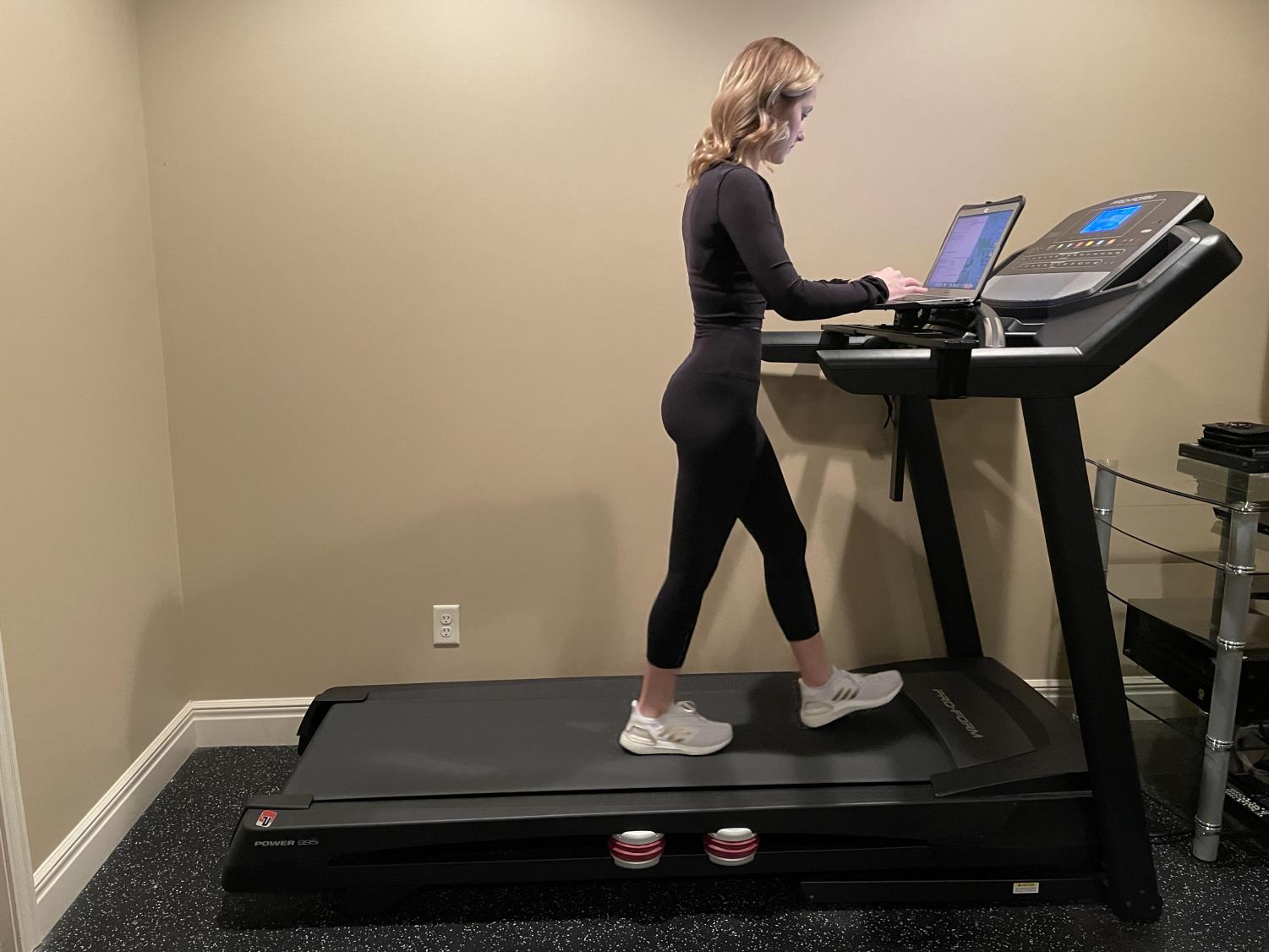 Over the clacking of her typing and the whir of her treadmill, senior Ashley Williams raises the volume on her chemistry teacher's voice during her Zoom class. After being at home for several months due to COVID-19, Williams began to feel inactive and felt the need to incorporate movement into her life more. Williams decided that since she attended class via Zoom on her laptop, she thought she should multitask and walk on the treadmill so she can stay active while still getting schoolwork done.
Williams chose in-person learning when first returning back to school in September, but decided to switch to remote learning for second semester due to the growing severity of COVID-19.
"I chose remote because my parents didn't feel safe with me going back to full in-person school with the way that the virus was trending," Williams said. "I feel like when we went remote in December I got used to it so it wasn't really something I had to adjust to."
Before class begins, Williams sets up her work environment so she is able to walk on the treadmill while attending class.
"We have a treadmill desk so I just set my computer up on that and I type while I walk on it during class," Williams said. "I keep my microphone off so the noise isn't in the background."
Williams limits walking on the treadmill to times when she only needs her laptop to get work done.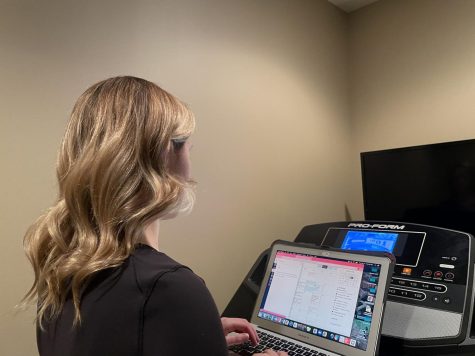 "I only do it for classes where I don't have any paperwork and I just type on the computer," Williams said. "Sometimes I also do homework; if I'm just typing something I'll go and walk while I type."
Williams walks during class to make up for the activity she would normally get from leaving the house before the pandemic.
"I feel like since COVID-19 I haven't been moving as much. I feel like being at home more, I lose a lot of time being active and running around, so I just want to stay active," Williams said. "I am getting two things accomplished at once and it feels good to get a workout in but also doing class at the same time."
Williams claims it is easier to get work done on a treadmill because it limits distractions.
"It's almost easier because then I don't have the temptation of being on my phone or anything because I'm already doing something else," Williams said.
Williams recommends walking while attending class because it is an easy way to multitask.
"If you first start it you have to adjust but I don't think it's that difficult to do both at the same time," Williams said. "I would say to try to do it while doing homework on your computer before you try doing it during a class.
(Visited 61 times, 1 visits today)