Human Growth and Development classes participate in mock preschool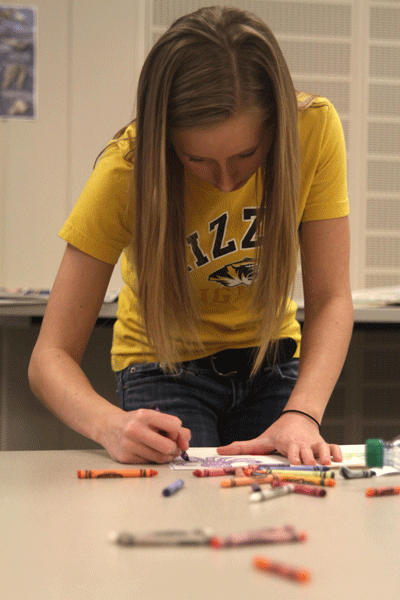 Laughter and the melody of Disney music filled Human Growth and Development teacher Ellen Gray's classroom on Tuesday, Nov. 27. In order for the students to learn what the life of a preschooler is like, they did activities like painting, playing with Play-Doh and completing preschool math worksheets as a part of a mock preschool class.
Gray said she chose to do the mock preschool with her students to simulate what working with young kids would be like.
"I wanted [the students] to do their own lessons, but that wasn't feasible," Gray said. "So the next best thing was to step back and have them do the preschool so they'd know what it's like in a preschool setting,"
Sophomore Emily Taylor shared what the experience taught her.
"It taught me that preschoolers are learning and you have to be patient with them while you're teaching them," Taylor said.
Gray said the activity brought out creativity in her students.
"You don't normally get to see high school students get creative," Gray said. "It was nice to see a different side of the kids."
(Visited 38 times, 1 visits today)
About the Writer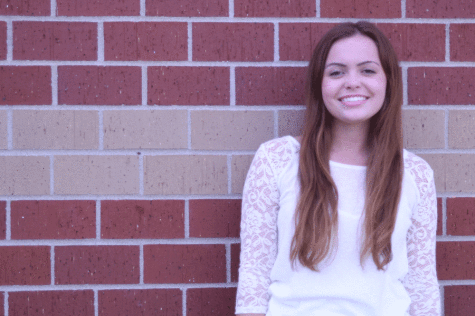 Sydney Carson, JAG editor-in-chief
Senior Sydney Carson joined the JAG Yearbook staff her sophomore year and is now a co-editor-in-chief of the JAG yearbook. She enjoys reading, her dogs, monograms, frockets and the University of Arkansas razorbacks. WOOO PIG SOOIE!