Hot Mama's Bayou a good first Cajun food experience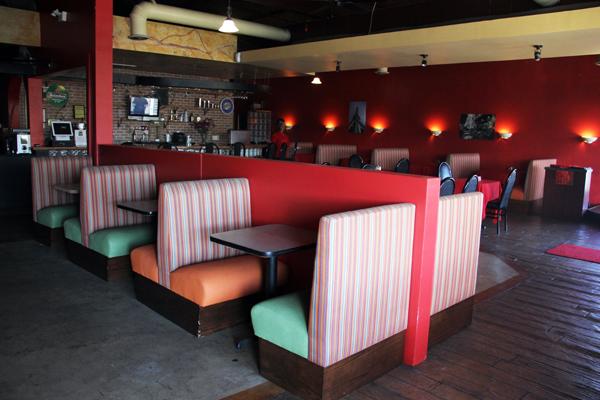 Sarah Fulton, managing editor
October 14, 2011
Hang on for a minute...we're trying to find some more stories you might like.
 The first impression of Hot Mama's Bayou, 7820 Quivira, is not a favorable one. It is located in a grimy strip mall off Quivira and the front of the restaurant is unadorned except for a single Hot Mama's sign. The inside is dimly lit and only has a few pictures and red table cloths for décor. There were a few flies buzzing around the table and attempting to attack the food.
 The menu itself has no decoration except for a single picture of crawdad on the cover. The medium-sized selection of items are listed out with only a small description of the ingredients. The prices were reasonable, around $10 a dish, but several of them had been crossed out and rewritten.
 I ordered an appetizer of shrimp, a side of gumbo and had bites of both the jambalaya and crawdad and shrimp fettuccini. The shrimp appetizer had around six shrimp and came tail on. The shells had a beautiful brown coat of spices on them, but none of the flavoring seemed to find its way into the shrimp itself.
 The side of gumbo was decently sized and came with shrimp, oysters and andouille sausage. The rice was well cooked, but at times seemed bland. The jambalaya had a slight after burn that was just a tiny bit less than the level of spice I expected. The crawdad and shrimp was the true star. The sauce had a unique Cajun kick that made it a great adaptation on the average bowl of fettuccini.
 Overall, Hot Mama's was a good first experience with Cajun food, but I doubt that it would impress a true fan of Cajun food.
Overall Score: three out of five stars.
(Visited 16 times, 1 visits today)