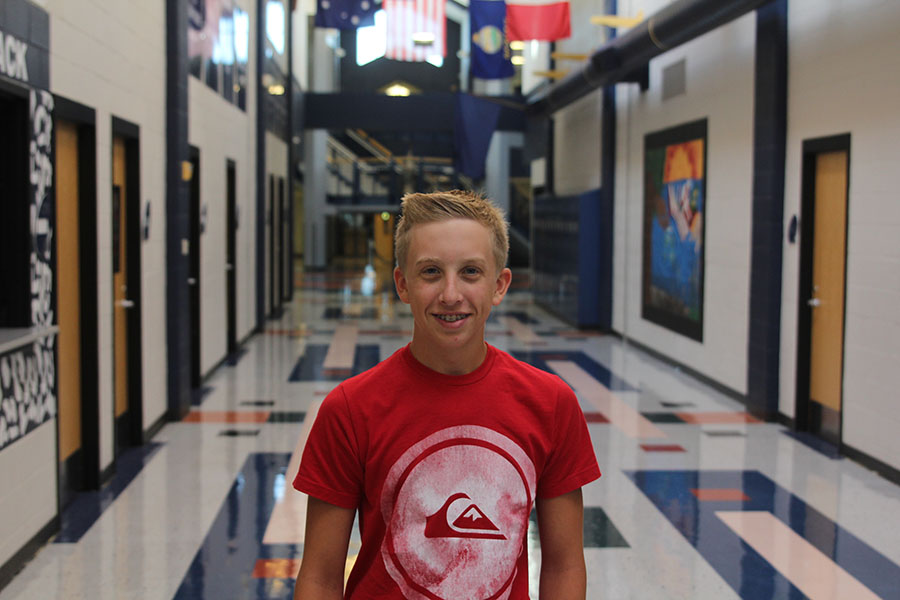 Hard work is crucial for success
Self-advocacy and moving past failures help students succeed
One thing I would tell my freshman self is to not let failure keep you from moving forward. I was cut from the soccer team my freshman year, but I looked at different options and played football. That year the football team won state for the second year in a row. It was one of the best decisions that I made throughout my freshman year. Failure is a temporary setback. If you fail you can't just sit back and let it roll over you, you must be strong weigh your options and go from there.
Say you get an F on a test, you can't let that define the rest of the year for that one class. It's possible to recover from a couple bad grades, but you must work hard to make up for it, even if that means you can't hang out with your friends or play videos games at night because you should study instead. Sometimes, sacrificing things you like to do for things you have to do is your only option.
You need to be a self-advocate to succeed. You can't just expect your parents to do everything for you in high school. You need to try to do more things yourself.  If you had group project and you were the only group member that did work and the teacher assigned partners, so you didn't have a say who you worked with, you can't expect your parents to call the teacher and make things better. Take responsibility and do it yourself. 95 percent of the time if you are afraid to talk to a teacher it is going to be fine and you are worrying more than you need to.
Overall, freshman year isn't going to be super scary or stressful. There will be hard times during the school year, but you shouldn't let those moments define your high school years. Work hard and don't let failures hold you back. Become an advocate for yourself and take your responsibilities seriously.
(Visited 9 times, 1 visits today)