Guest speaker informs students about dangers of binge drinking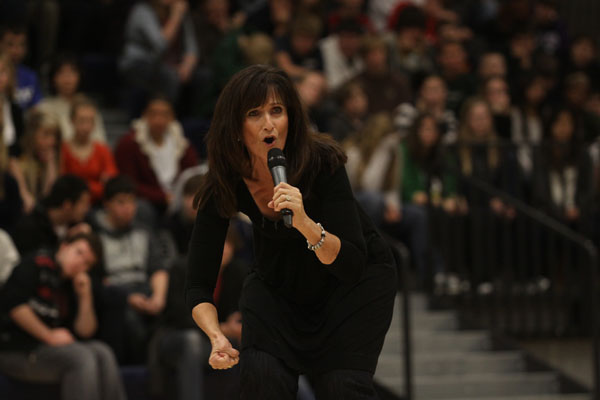 Hang on for a minute...we're trying to find some more stories you might like.
Beginning with a video about her daughter before speaking for about an hour, guest speaker Debbie Allen spoke to the entire school about the dangers of binge drinking in an assembly on Monday, Nov. 28.
Debbie started speaking to students across the country around January 2009, about three weeks after her daughter, 17-year-old Shelby Allen, was killed by acute alcohol poisoning after participation in a drinking game. Her death occurred onDec. 20, 2008 when she failed to receive immediate medical help after passing out with a blood alcohol concentration of .33. All of this is what first inspired Debbie to begin doing whatever she could to prevent similar deaths from happening.
"[I started this] because I instantly knew that there had been a change in our teen drinking culture and people didn't know," Debbie said. "Typically it used to be the older people and college but now it's gone down to high school and junior high."
After her daughter's death, Debbie started the Shelby's Rules Foundation, an organization dedicated to the prevention of binge drinking, underage drinking and alcohol-related deaths.
"It is the worst way you can ever drink alcohol," Debbie said. "Socially, in most cases it's for fun. [People do it] because it's the happening thing to do. It's being marketed to them."
Part of Debbie's message was born from her understanding of why teens drink. She herself once participated in underage drinking and admits that she knew much less about the risks involving alcohol until her daughter died. Along with starting the foundation, Debbie does everything she can to help fight drinking issues and believes she has been mostly successful in getting her message across.
"It's not something you're going to see, but the seeds are planted," Debbie said. "It takes time, but it can happen."
One of those "seeds" was planted in sophomore Sankie Smith.
"People should avoid [binge drinking] because it can become dangerous too quickly," Smith said. "It definitely made me think about my future."
Sophomore Miranda Isaacson agrees.
"I thought what she had to say was good and I didn't know about alcohol poisoning before, so I'm glad she informed us about all that," Isaacson said.
Shelby's father, Steve Allen, joined Debbie for the assembly and has simple advice for keeping somebody alive in situations similar to the one his daughter was in.
"If somebody is passed out and non-responsive, get help," Steve said, a statement that Debbie wholeheartedly agrees with.
After having spoken at community organizations, on television, on radio and every other place she has been asked to go, Debbie's simple message can be read across the "Dig Life" bracelets from the foundation: "Keep a life, not a secret."
For more information on the Shelby's Rules Foundation, visit www.shelbysrulesfoundation.com
(Visited 14 times, 1 visits today)
About the Writer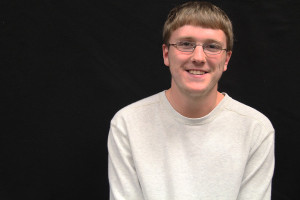 Ryan Fullerton, JagWire editor-in-chief
Senior Ryan Fullerton is a third-year staff member and holds the position of editor-in-chief. Fullerton hopes to continue the success of the staff and publication from previous school years, as well as work for the continued improvement of JagWire and MVNews. Outside of newspaper, Fullerton is a fourth-year cross country runner.