Graduation rescheduled for Saturday, July 25
During the district board meeting on Monday, May 4, the proposal for a rescheduled, in-person graduation was approved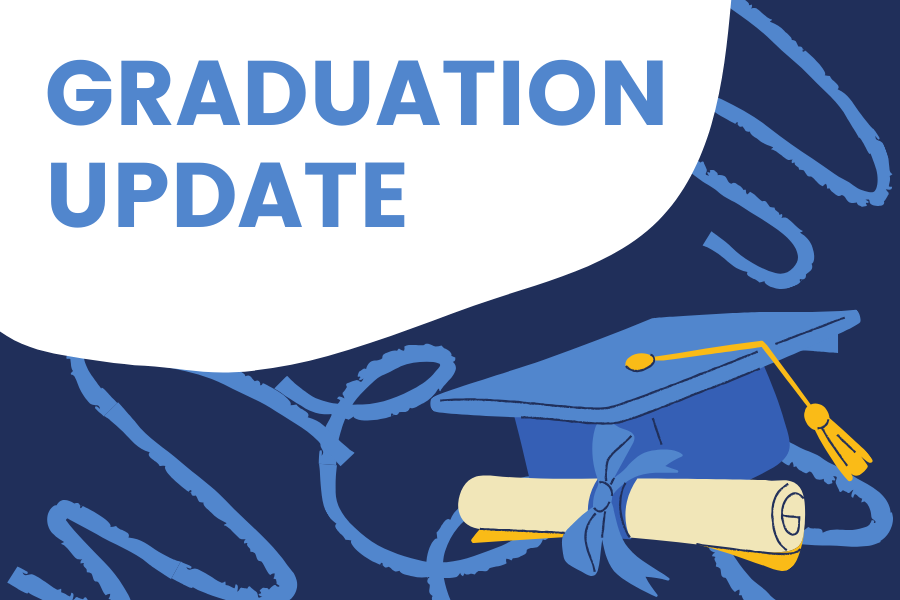 This story was updated Friday, May 8, regarding the location of graduation. Previously, there was a discussion to hold a joint graduation with De Soto at DHS. The graduation will now be held in Mill Valley's new gym, according to principal Tobie Waldeck.
The district board has unanimously voted to approve Saturday, July 25 as the new in-person graduation date for the class of 2020 due to the COVID-19 pandemic. 
The original date for graduation was set for Saturday, May 16, but due to Gov. Laura Kelly's order, all school facilities will remain closed until Friday, May 29.
In an effort to determine a new plan for graduation, school administration and senior student leaders from De Soto and Mill Valley were involved in the discussion of proposing a new graduation date. Student body president Annie Bogart and senior class president Gavin Fangman were asked to represent their class during the discussion.
According to the superintendent Frank Harwood, the discussion involved either having a virtual graduation on Saturday, May 16 or holding graduation at a later date with virtual graduation as a backup.
In a survey that asked 161 people of their preference for graduation, 91% of respondents voted for an in-person ceremony, according to a press release from principal Tobie Waldeck.
When it came to determining a proposal for the new graduation date, Bogart and the administration had to consider various factors and deadlines, in addition to acknowledging that the path of COVID-19 could change plans. 
"
We wanted to make sure a graduation was possible because we can't do anything for the class of 2020 past August 1"
— student body president Annie Bogart
"We wanted to make sure a graduation was possible because we can't do anything for the class of 2020 past August 1," Bogart said. "We didn't want to interfere with the new principal and with the new class of seniors, but we also wanted to make sure that we did it late enough that COVID-19 would be over, and we could have gatherings of more than 10 people, so we chose the date July 25."
With the prospect of an in-person graduation, the district has suggested that both schools hold graduation on the same date due to the uncertainty of the future for COVID-19.
"After talking with the high school principals, we believe it's best if both high schools have graduation on the same day," Harwood said during a virtual district board meeting on Monday, May 4. "One of the reasons for that has to do with the variability of what is allowed one week, and what may not be or may be allowed the next week."
While no location has been officially determined, according to Waldeck, the administration is planning to hold graduation inside Mill Valley's new gym, following its completion. In addition, administration is also planning a virtual graduation in case the in-person graduation does not happen.
"We are planning to finish the new gym, and that is where we will host graduation," Waldeck said via email. "It will be great, but we will have to abide by whatever policies there are in place."
The specifics of time and location will be discussed by the school administrations at a later time.
(Visited 397 times, 1 visits today)
About the Writer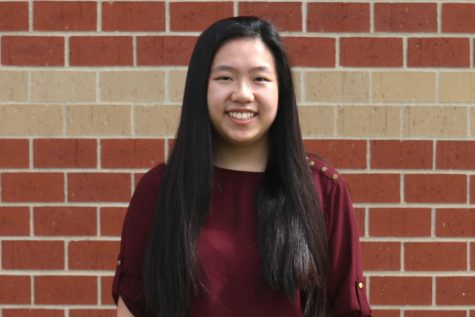 Hannah Chern, JagWire editor-in-chief
This year is senior Hannah Chern's third year as part of the JagWire newspaper staff and second year as one of the editors-in-chief. In addition to leading and working on the JagWire, Hannah serves as an NHS officer and participates in Science Olympiad where she expresses her love for science. Outside of school, Hannah finds herself spending her free time endeavoring the world of crochet, watching YouTube tutorial videos, reading books and discovering...