Golf team places second at Jaguar Invitational
Two golfers place in top ten
The boys golf team hosted and placed second at the Jaguar Invitational on Wednesday, April 9. The invitational was hosted at the Prairie Highlands Golf Course and 19 teams competed. Senior Nathan Brinker placed fourth and junior Jack Casburn placed sixth.
Junior Devan Thomas didn't compete in the tournament, but he was impressed with the team's overall performance.
"I think we did really well." Thomas said. "Everybody put in a lot of effort and did a good job."
The team shot 332 in total. The team's ranking is determined by the top four golfer's scores. Hadden and Casburn both shot 79. Senior Wyatt Brecunier shot 84 and tied for 18th. Junior Jalen Oehlert and Brinker both shot 90.
Golf coach Drew Walters was pleased with the organization of the event.
"It is really a lot of work from the Athletic Director, secretary and coach to put on." Walters said via email.
Walters was also impressed with the team's overall performance.
"The team played well as a group," Walters said. "We can still play better and expect to keep improving. We would like to have everyone play well on the same day and get every player to score under an 85."
(Visited 90 times, 1 visits today)
About the Contributor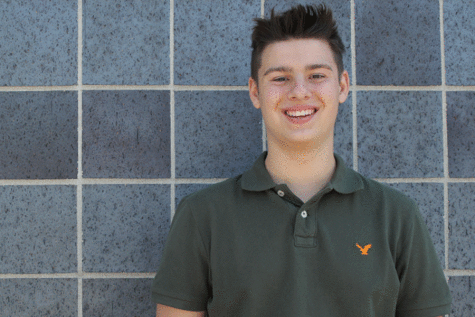 Nick Booth, JagWire copy editor
This is senior Nick Booth's third year on the JagWire staff. He is very excited to be copy editor and to continue his work with Mill Valley News, which includes his gaming blog Extra Lives. Outside of journalism, Nick is involved in band, debate, forensics, Science Olympiad, Quiz Bowl and drama and is co-captain of the robotics team. In his free time, Nick loves to read, watch a nice movie, play video games or listen to some music.