Girls volleyball loses to Blue Valley North
The team put up a good fight against Blue Valley North Tuesday, Oct. 8
Girls volleyball team was defeated by Blue Valley North Tuesday, Oct. 8. They had high spirits and worked together in the first set winning 25-22. 
The spirit was high and they were on their game in the first set, according to Sophomore Brylee Peterson.
"We had a lot of energy that set, and we just worked together well. We scored our points but didn't let it continue throughout," Peterson said.
They lost momentum in the second set with a close score of 25-21, which cost them the game. 
Peterson believed that the lack of communication and teamwork affected the outcome of the game.
"We weren't communicating well or working together as a team," Peterson said. "We had no energy."
Each set came neck and neck. Both teams defended the net religiously, spiking the ball into the opposing teams' faces and blocking the next, but Blue Valley North won the third set with the final score of 25-21, as well as the fourth, 25-16.
According to freshman Madeline Schnepf, for future games they need to work on teamwork. The girls have another tournament Saturday, Oct. 12, and Schnepf thinks they will do well. 
"I am looking forward to the tournament this weekend because were going to play well. We're going to work on going for everything and [hitting] the deep shots," Schnepf said.
(Visited 318 times, 1 visits today)
About the Contributors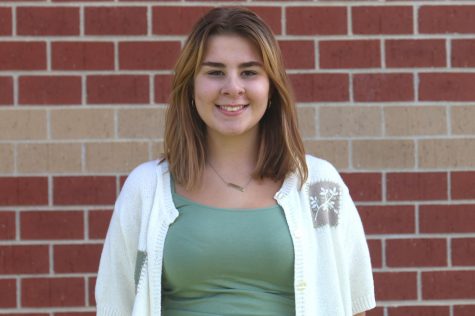 Elise Canning, JAG reporter/photographer
This is junior Elise Canning's second year on the JAG yearbook staff. She will continue to be a writer on staff and a designer for the yearbook. Elise is also involved in StuCo, where she is the student body secretary, and English NHS. When she isn't in school you can find her buying far too many plants, thrifting and antiquing with her friends or at one of the many coffee shops around.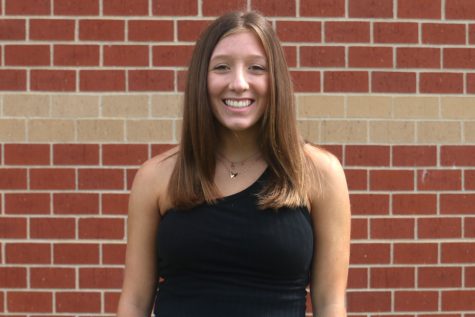 Sydney Wood, JAG reporter/photographer
This is junior Sydney Wood's second year on the JAG yearbook staff. This year she is taking on the position of a photographer. Other than yearbook, Sydney is involved in NHS. Out of school, she loves hanging out with family and friends, is involved in competitive cheerleading and likes spending time outdoors.