Girls tennis team wins dual against Blue Valley Southwest
Hard work and relationships contributed to the varsity and junior varsity wins
The girls tennis team won its dual against Blue Valley Southwest 7-5 on Thursday, Oct. 3.
Senior Jordan Townsend and junior Taylor Felshaw won their doubles match 7-5 in a tiebreaker against a team they had previously competed against. According to Felshaw, they had lost their first match in a tie, so they were happy to win this one.
"We've progressed a lot," Townsend said. "We fixed things we had messed up before and we stayed on top."
Before the doubles match, head coach Alyssa Meyer gave the team encouragement.
"[The coaches] give us advice like move your feet, keep your head up, shake it off if you mess up and come out to win," Felshaw said.
The team used Meyer's advice to create what Townsend called, 'the greatest play yet.'
Felshaw was not directly facing the net when the ball was served, and she hit it backwards. The other team rallied it back over the net as Townsend ran across the court and scored a point.
According to Felshaw, in order to work together effectively, Townsend and Felshaw had developed good communication with each other.
"First we got a good relationship and started talking," Felshaw said. "Relationship is key, because you can't play tennis with someone you don't like."
(Visited 16 times, 1 visits today)
About the Writer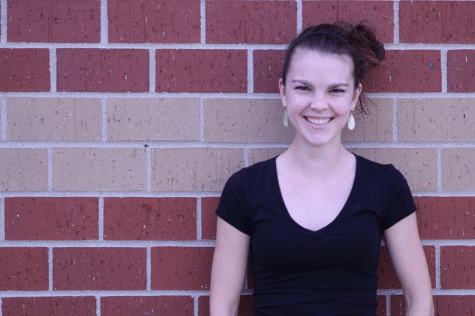 Cassi Benson, JAG reporter
Cassi is in her third year on the yearbook staff for her senior year. She is involved in cross country, track, jagPRIDE and NHS. She is  dedicated to the organizations she is apart of and loves writing for the school yearbook.