Girls tennis places sixth at EKL tournament
The team competed against eight other teams during the tournament on Wednesday, Sept. 26
Waking up early and facing the chill of the early morning weather, the girls tennis team headed out to the College Boulevard Activity Center on Wednesday, Sept. 26 where they competed against 8 other schools in the EKL tournament. Mill Valley placed sixth overall, with sophomore Sophie Lecuru placing fifth individually.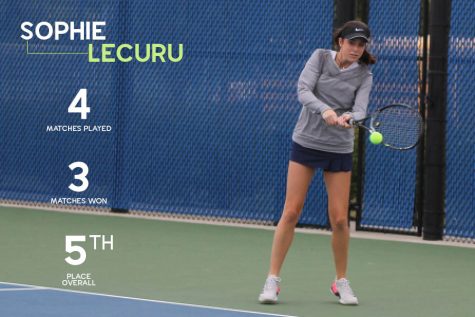 According to head coach Steve Bock, the EKL tournament was a great opportunity for the team.
"EKL is just the best tennis in the state. These girls are thrilled to be a part of it," Bock said. "The tennis level is incredible to see all of these great players from all of the schools. We held our own with a lot of teams."
The 6A level of intensity brought with it "players with a lot of hard hits and good placement" to the tournament, according to senior Sydney Fisher. Along with this, many doubles teams were switched the day before, adding another challenge to the tournament for senior Josie Carey.
"[Fisher and I] have never played together before. We got put together yesterday and this was our first meet together so that was a challenge," Carey said. "We did a really good job about figuring out each others strengths."
While they may have "shook up [their] doubles teams a little bit," according to Bock, strenuous practices helped prepare the team for these extra challenges.
"We try to have real competitive practices, so that they're ready when they step on the court. We do a lot of drill work," Bock said. "A lot of it is mental preparation too. We try to maintain our focus.
Overall, Bock was proud with how far the team has come during the season and hopes to be successful during regionals.
"Just a few points here and there and we would have done even better [today]," Bock said. "Our goal is to get as many people to state as we can. It's going to be tough, [but looking at] from where we started at the beginning of the year, to where we are [now], I'm just really proud of the girls."
(Visited 52 times, 1 visits today)
About the Contributors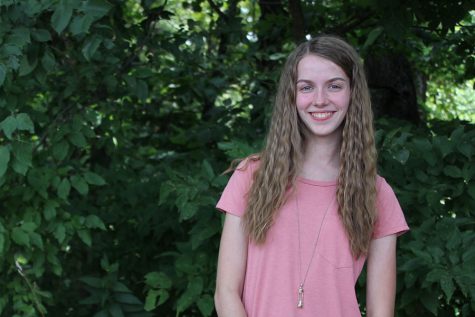 Annika Lehan, JAG editor-in-chief
This is senior Annika Lehan's third year as a part of the JAG yearbook staff. This year she will hold the position of editor-in-chief alongside Libby Mullican and Mia Thomas. Along with being on the yearbook staff, Annika is a part of Thespians, NHS, French NHS, French Club, and MV Outreach. She enjoys participating in both the fall musical and spring play, as well as reading, making art, going on walks and having fun with friends.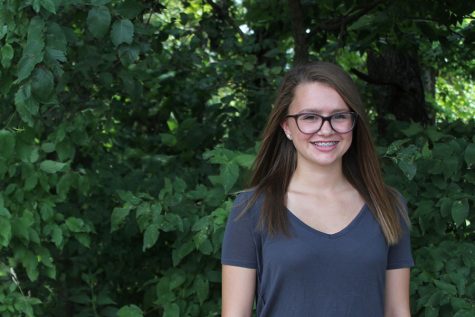 Maddie Schaffer, JAG reporter/photographer
This is sophomore Maddie Schaffer's first year on the JAG yearbook staff as a photographer and a writer. Outside of school she works two jobs as a host at The Other Place and a member of the gate and retail team at The Johnson County 3&2 Baseball Complex. During her free time she enjoys journaling, hanging out with friends and spending time with her family.