Girls swim takes second at first meet of season
All three relay teams also qualified for state at the Shawnee Mission North meet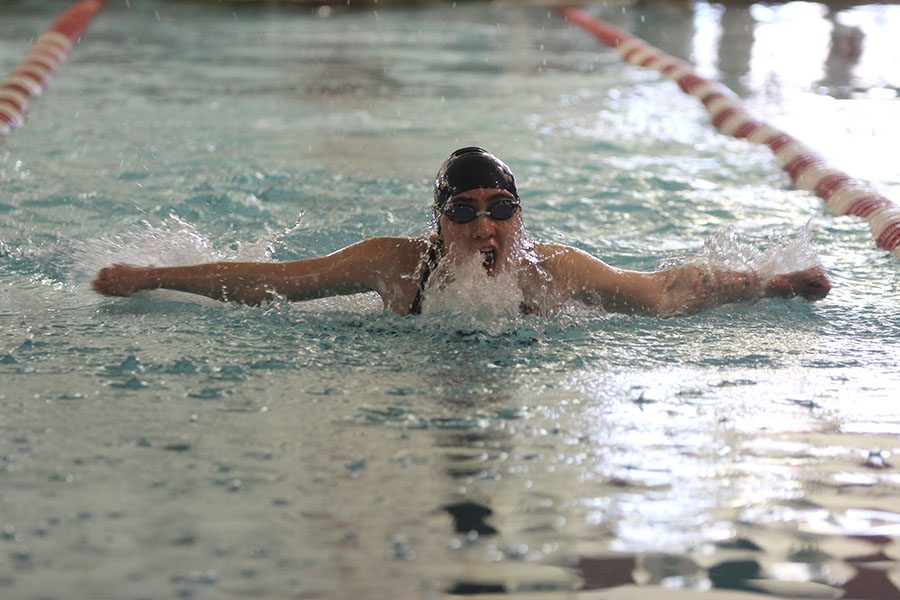 The girls swim team placed second out of eight teams in its first meet of the season at Shawnee Mission North on Wednesday, March 21. All three relay teams also qualified for state.
According to assistant coach Kirsten Crandall, the meet's structure was "a completely different format than the type of meets" the team typically competes in.
"Events [were] all 50-meters or 100-meters," Crandall said. "So, girls that had never swum certain events could kind of try them out with a little less distance they would [normally] have to do for it. It's kind of a nice introductory meet."
The team's preparation for the meet was a bit more disorganized than usual, Crandall said, due to breaks from practices and the number of new swimmers on the team this year.
"It's been a little bit chaotic with getting ready for the first meet; I think with spring break getting in there, there's just a lot going on in the spring," Crandall said. "We have a lot of new swimmers this year so we wanted to make sure they got through the meet successfully."
Sophomore Mandy Teasley, who placed third in the 50-meter breaststroke, said that despite the new swimmers, the girls "supported each other really well and tried [their] best."
Crandall agrees, and said the team dynamic this year is strong.
"I think we did well with having the girls support each other," Crandall said. "I think they were quick to be cheering for each other in their events and there just seemed to be a really good team mentality in this meet."
After this meet, Crandall hopes to solidify goals for the team and individuals.
"Now that we have the nerves out of the way and we know that we can do it, I think we'll start narrowing some focus and start to set some goals for state," Crandall said.
Individually, Teasley hopes to improve her breaststroke and pacing, but is "excited for the team to become closer and to see lots of people qualify for state."
Crandall also hopes to see goals set by the team now progress throughout the rest of the season.
"I think I'm excited because it's a really good group of athletes and a good group of girls," Crandall said. "It's always fun to watch how the year progresses to watch them get closer, to watch them start meeting those goals."
(Visited 28 times, 1 visits today)
About the Writer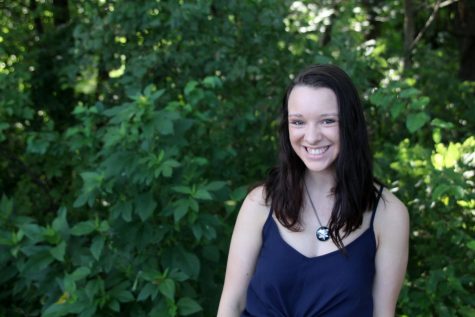 Alison Booth, JagWire editor-in-chief
Senior Alison Booth is undergoing her third year on JagWire staff as an editor-in-chief. Along with newspaper, Alison choreographs the school musicals and is a member of Thespians, a chair for Relay for Life, co-president of the Make-A-Wish club, vice president of the National English Honor Society and participates in Student Ambassadors, Jag Leadership Corps, National Honor Society and National French Honor Society. Outside of school, Alison enjoys...