Girls swim at first meet in school history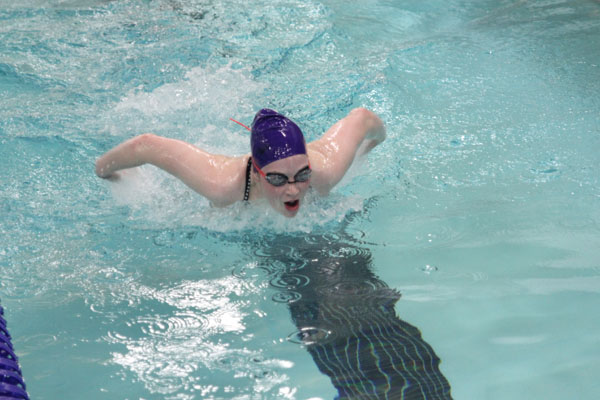 The girls swim team had their first meet in school history on Thursday, March 28. With many practices leading up to the meet, head coach Amy Hanna pushed their intensity to improve their times before the meets.
The team does a lot of at practice to prepare for their meet. Sophomore Kiera Lee goes through a normal day at practice.
"We strech and have a pep talk for a warmp up. Then we do blocks and then we do laps in the pool," Lee said.
"Swimming is a very individual sport with a huge amount of team building," Hanna said. "But really, they have to push themselves to become better. We can tell them what to do, but they have to want to do it, to be better."
Lee finds that the team did very well for a first year swim team.
"We are going good right now but we could do better. It's just our nerves that may affect our performance," Lee said.
Although the team had impressing results, Hanna didn't find them important. After being part of her high school swim team, Hanna recognizes that the team itself is more important than how the individuals perform.
"We are trying to build a team and tradition and just having the amount of girls out on the team is enough for me. It was so much fun for the coaches and the girls and that all that matters," Hanna said.
Just as any coach would, expectations are a big part of coaching. But for Hanna, her expectations aren't always about winning, they are more about the girls caring to improve themselves.
"Although the team scores points,  I would like for the girls to care about their improvement and not winning the meets," Hanna said.
The standings of the meet are as follows:
200-Medley Relay:
Seniors Bailey Crosbie and Maria Vannicola, junior Krista Brewer and freshmen Sherry McLeod – fourth place
Senior Molly Miller, junior Regan Jones and Madison Thomas and sophomore Mikaela McCabe – seventh place
200 Yard Freestyle:
Sophomore Emma Uridge – eighth place
Sophomore Michaela Dervin – ninth place
50 Yard Freestyle:
Crosbie – eighth place
Miller – ninth place
Vannicola – tenth place
100 Yard Fly:
Brewer – fouth place
100 Yard Freestlye:
Crosbie – 11th
Uridge – 13th
Freshmen Jennifer Sims – 14th
McCabe – 15th
(Visited 7 times, 1 visits today)
Hang on for a minute...we're trying to find some more stories you might like.
About the Writer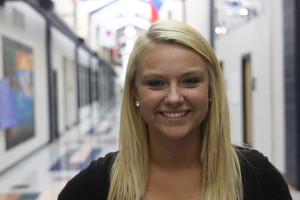 Callee Linton, reporter
Sophomore Callee Linton is a writer for the JagWire. This is her first year on staff. Along with being on staff, Linton is a part of the Mill Valley cheerleading team. In her free time, Linton enjoy's spending time with friends, family, writing and shopping.