Girls soccer falls to Piper
Girls are defeated by Piper 2-1
The girls soccer team lost a close game, 2-1, against Piper on Thursday, April 10.
Although the girls had more shots on goal, they couldn't put it in the back of the net.
"We made some mistakes that I think a young team would make," coach Arlan Vomhof said. "I was a little disappointed that we let their best player do whatever she wanted."
Vomhof was pleased with the girls control of the ball and their shots on goal.
"It was one of those games where we controlled the ball two-thirds of the game," Vomhof said. "I was happy with their shots."
Even though they outplayed Piper, goalie Kaia Minter thinks that the offense could have done better to stay composed.
"I just think [we shouldn't] be panicking in the final third," Minter said.
Despite this loss, the girls plan on working hard during practice to fix mistakes.
"We're just really determined not to lose," Minter said.
(Visited 24 times, 1 visits today)
About the Contributor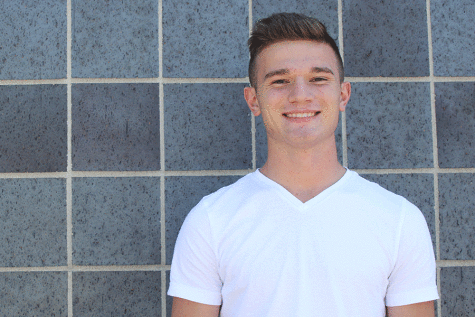 Sam Lopez, JagWire news editor
Junior Sam Lopez is in his 2.5th year on the JagWire staff. He was the sports editor his sophomore year and is now the news editor. His interests include soccer, snowboarding, scuba diving, travelling and, above all else, playing guitar. He likes to spend his weekends in downtown Kansas City searching for new restaurants or walking around with his friends. Lopez is incredibly excited for his 2.5th year on the JagWire and hopes to accomplish a lot...