Girls soccer falls to BVNW at home
JV girls tied their game 1-1
After an exhausting 80 minutes, the girls soccer team lost 4-0 to Blue Valley Northwest on Tuesday, April 2.
After BVNW scored twice in the first half, sophomore Mia Colletti believes that the team improved when the second half began.
"I think that we played well, but the score didn't really reflect how we played," Colletti said. "More towards the second half, we started to connect more and connect passes more."
According to sophomore Peyton Wagoner, the team had the expectation of a difficult game.
"[Going into the game] we wanted to set the tone, play fast and not have to play catch up for the rest of the game," Wagoner said. "It was up in the air, but we knew it was going to be a hard game."
The BVSW team has a lot of strengths, which led to a challenging game, according to Colletti.
"[BVSW] was very physical and the players were very strong," Colletti said. "They also talked a lot and they communicated well."
Moving forward, junior Anna Ricker believes that the loss will help the team improve on their weaknesses.
"That kind of loss is hard but it showed where we need to improve and what we need to work on as a team," Ricker said. "We all come from different teams that all play differently so we have to figure out how to play with each other. We also need to work on talking to each other on the field. Luckily for us, these are all [skills] we can improve and get better at."
According to Wagoner, everyone on the team is working toward a common goal.
"We are definitely getting better as the season progresses. Our [main] goal is to try to get back to state," Wagoner said. "With moving to 6A it's harder but with focus and practice, I think it is possible."
Ricker believes that there is a bright future for the rest of the season, and the team is only improving.
"The best part is we have room for improvement and a competitive team spirit," Ricker said. "We all want to win and I think once the season really kicks in then our improvement will only happen more rapidly."
(Visited 108 times, 1 visits today)
About the Contributors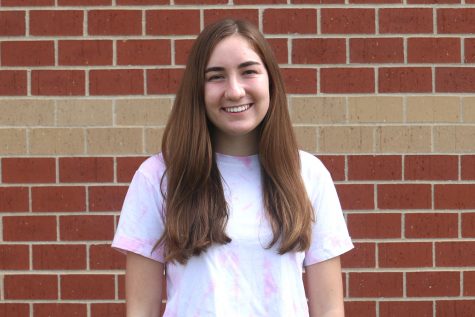 Grace McLeod, JAG editor-in-chief
This is senior Grace McLeod's third year on the journalism staff. She is an editor-in-chief for the JAG yearbook. Grace is also president of the Women's Empowerment Club and involved with SLT, Youth for Refugees, NHS and other clubs. Outside of school, she loves to spend time with her friends and go camping or shopping.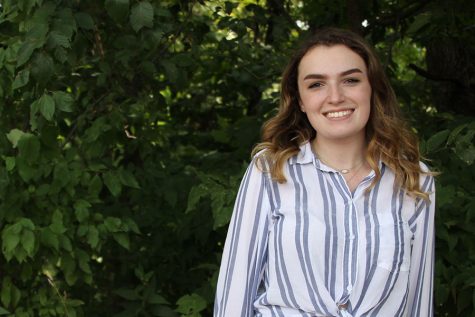 Abby Doughty, JAG photo editor
This is senior Abby Doughty's third year on the JAG yearbook staff, where she will take on the position of photographer and photo editor. When she is not busy working on the yearbook, Abby likes to nap, read and watch movies. She loves to spend time will her family and friends while getting coffee. Her favorite season is fall because it is her birth season and the weather is cool. Abby currently spends most of her time in school and trying to talk...