Girls soccer defeats SMNorthwest 2-1 after week-long delay
After only 20 minutes of playing time, the game was delayed due to weather on Friday, April 13 to Friday, April 20
The girls soccer team defeated Shawnee Mission Northwest on Friday, April 20 with a final score of 2-1.
The game began on Friday, April 13, but had to be postponed due to weather with 19:24 remaining in the first half. Senior Emily Munyer managed to score a goal before the delay which allowed the team to come into Friday's game with a 1-0 lead. According to junior Shyanne Best, the week-long time gap messed with the team dynamics.
"Last Friday we weren't playing bad, but we hadn't found our rhythm, but then we started playing really well," Best said. "Playing that 20 minutes and then having a break kind of screwed us up because we got out of the rhythm, but then we picked it up and ended up winning."
Sophomore Cristina Talavera believed that being able to see their opponent before the delay provided challenges coming into the rest of the game.
"I think after playing 20 minutes last week, we figured each other out and knew how we played," Talavera said. "Coming in tonight, it was harder already knowing what to expect."
In order to prepare for the game following the delay, Best and her teammates took some time off to be energized and ready to finish the game.
"We took Wednesday and Thursday off because we had our kids clinics," Best said. "We had two long weeks, and we have a long week next week, so we kind of had a rest to recuperate for tonight."
In addition to the delay, the absence of two players caused Best and her teammates to have to adjust their lineup. Despite the shifts in positions, Talavera felt the team passed the ball well and took advantage of scoring opportunities.
"We moved the ball around a lot," Talavera said. "We got behind the other team a lot and got lots of chances to score."
With 26:43 remaining in the game, SMNorthwest scored a goal to tie the score at 1-1. Some challenges Talavera and her teammates faced throughout the game included gaining control of the ball and being able to score.
"It was challenging getting the ball back to our feet and putting the ball in the back of the net," Talavera said. "I think we can take away that we need to finish our shots when we get them earlier in the game."
Best felt that being able to get more passes to her teammates would help the team with nerves.
"We need to stay calm more and connect more passes," Best said. "We do well when we connect passes, but sometimes we get flustered."
With 4:48 remaining in the game the SMNorthwest goalie committed a foul, allowing the Lady Jags to shoot a penalty kick. Senior Payge Bush made the shot, which put the Lady Jags up 2-1 and allowed them to win the game. Being able to pull out the win showed Best and her teammates what they could accomplish if they never let up.
"We kept persevering because even though they scored a goal, we ended up coming back and scoring," Best said. "We didn't give up or get defeated and we just kept going."
The team will be back in action again on Monday, April 23 to play against BVNorthwest at the Blue Valley District Athletic Complex-Switzer.
(Visited 94 times, 1 visits today)
About the Contributors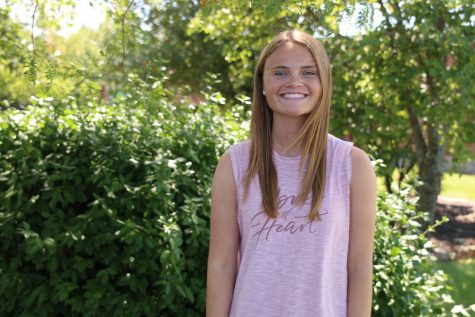 Sydney Parker, JAG copy/managing editor
This is senior Sydney Parker's third year on the JAG yearbook staff. This year she is both copy and managing editor. Sydney is also involved in ambassadors, NHS, Spanish NHS, band and softball. Her hobbies include watching old movies and spending time with her dog.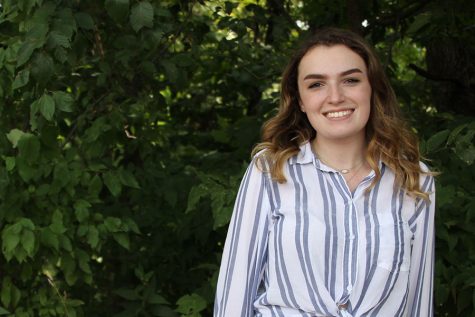 Abby Doughty, JAG photo editor
This is senior Abby Doughty's third year on the JAG yearbook staff, where she will take on the position of photographer and photo editor. When she is not busy working on the yearbook, Abby likes to nap, read and watch movies. She loves to spend time will her family and friends while getting coffee. Her favorite season is fall because it is her birth season and the weather is cool. Abby currently spends most of her time in school and trying to talk...