Girls soccer defeats Lansing 5-0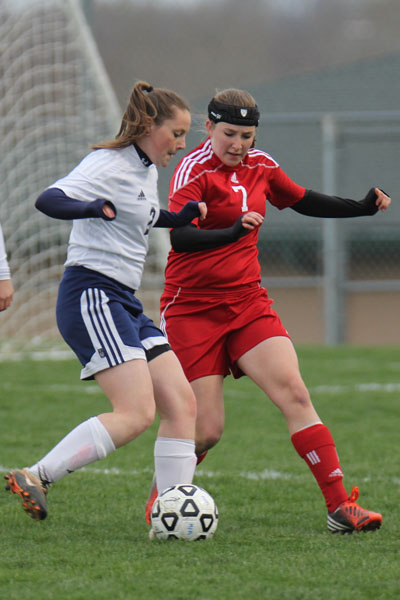 The girls soccer team extended its season record to 7-1 after defeating Lansing 5-0 on Tuesday, April 16. Junior Abby Sieperda led the team in scoring with three goals, two of them in the first half.
The game started off slow but quickly picked up when Sieperda scored the first goal of the game with 12:37 left in the first half.
Sophomore  Maddie Butterfield said Sieperda's goals benefitted the momentum of the game.
"It helped us to realize how we can slide [the ball] through and find her, and everybody realized how each other moves during the game," Butterfield said. "[It helped us] with possessions and know the team that we were playing."
During the first half, the closest Lansing got to scoring was a free kick, but was denied by sophomore goalkeeper Kaia Minter. Soon after Sieperda's first goal, senior Kayla Hamner scored with 7:19 left, followed by another goal from Sieperda about a minute later.
Sieperda, along with freshman Emma Wetzel, opened up the second half with another two goals. Although the scoring came easily, Butterfield said the win over Lansing prepared them for future games.
"This was one of our more difficult games during league, so it's good to have an assurance that we're doing well and we're on the right track," Butterfield said. "It helps us out for post-season."
The team's win excited Butterfield for games to come.
"I'm really proud of the girls," Butterfield said. "They played an awesome game and I can't wait for the rest of the season."
(Visited 11 times, 1 visits today)
About the Writer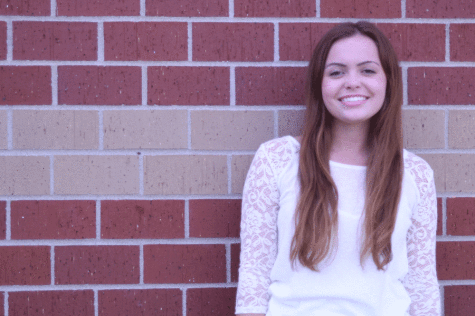 Sydney Carson, JAG editor-in-chief
Senior Sydney Carson joined the JAG Yearbook staff her sophomore year and is now a co-editor-in-chief of the JAG yearbook. She enjoys reading, her dogs, monograms, frockets and the University of Arkansas razorbacks. WOOO PIG SOOIE!