Girls golf wins regionals
Girls golf is on the road to state after winning regionals for the third year in a row
The girls golf team took first place at their regional tournament. Junior Libby Green placed second, junior Charley Strahm placed seventh, senior Megan Haymaker placed eighth and senior Ava Van InwegenIng placed ninth. The team will continue on to compete at state on Monday and Tuesday, Oct. 19 and 20 in Salina KS. 
This is the third year girls golf has won regionals, and Green believes it makes the school look good.
"It definitely shows something good about Mill Valley golf," Green said. "I think it really shows off how hard we work in order to improve."
Green says the team has been putting in extra work and working to take their game to the next level.
"We've been working on our short game or getting more consistent with our swings. We also have been trying to be more focused when playing, whether it's in tournaments or at practice," Green said. 
The familiarity of the course put Strahm at ease. She said the team had a feeling that would take first as the day started.
"I felt pretty good because we get to play that course so often and because the level of competition isn't as high as it will be at state," Strahm said. "Our team was pretty sure we were going to win because we all felt really good going into that day."
Strahm said there were setbacks that put the team back mentally, but the girls recovered and did their best.
"There were very many obstacles because sometimes we would have a bad hole or something wouldn't go right that would set us back mentally," Strahm stated, "but every one of us got through it and put up our best scores possible."
 Looking forward to the state competition, Haymaker believes they will have some good competitors, but she is hopeful.
"I'm excited about state. We will have some tough competition in 5A, but if we play well we should compete well with these teams," Haymaker said.
The team wants to stay consistent and continue practicing for their state tournament according to Green.
"We are all going to put in some work before state," Green said. "I am going Saturday to go get a look at the course before I have a practice round with the entire team on Sunday, and then state is Monday and Tuesday."
(Visited 159 times, 1 visits today)
About the Contributors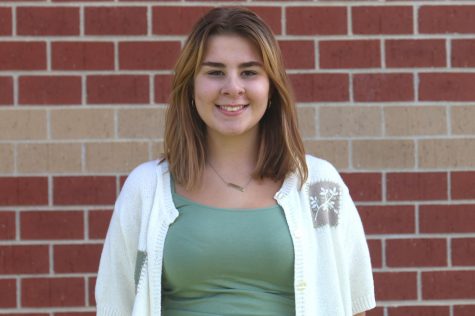 Elise Canning, JAG reporter/photographer
This is junior Elise Canning's second year on the JAG yearbook staff. She will continue to be a writer on staff and a designer for the yearbook. Elise is also involved in StuCo, where she is the student body secretary, and English NHS. When she isn't in school you can find her buying far too many plants, thrifting and antiquing with her friends or at one of the many coffee shops around.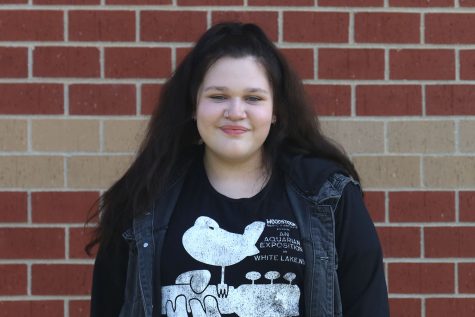 Izzy James, Mill Valley News social media editor
This is senior Izzy James' third year on the JAG yearbook staff. This year she will be working as a photographer, social media editor and photo editor. Izzy has two jobs outside of school, as a waitress at Pegah's and an associate at Hot Topic. When she is not at school or work, she can be found listening to music or hanging out with her friends.