Girls golf team places second at Shawnee Mission Northwest Invitational
Chris Sprenger, JagWire reporter
August 31, 2016
The girls golf team placed second at the Shawnee Mission Northwest Invitational at Lake Quivira on Monday, Aug. 29. The girls competed in their third tournament of the year with a team score of 368.
The tournament went well for the girls with junior Bella Hadden, senior Meg Green and sophomore Sarah Lawson all placing in the top 20 golfers.
The tournament went especially well for Hadden who placed first overall in the tournament with a score of 79. Despite a slow start before a rain delay, Hadden believes she played well.
"Before the rain delay I was doing pretty bad," Hadden said. "But once we got back out on the course, I picked it up and I was happy about how my score ended up."
Senior Grace Van Inwegen thought that her individual performance was alright and that the team did a good job overall.
"Individually, I wanted to shoot in the 90s and try to help the team place," Van Inwegen said. "But, I think that the team is doing very well so far."
Moving forward, Van Inwegen expects the success to continue for the rest of the season.
"I'd [like to] do well at the rest of the tournaments, [and] place at all the tournament's top three as a team," Van Inwegen said. "Then do well at regionals so we make it to state, then hopefully place [in the] top three at state.
The girls golf team will be back in action again on Tuesday, Sept. 6 at Dub's Dread golf course.
Golfers individual scores:
Bella Hadden 79
Meg Green 85
Grace Van Inwegen 103
Clair Anderson 108
Sarah Lawson 101
(Visited 48 times, 1 visits today)
About the Contributor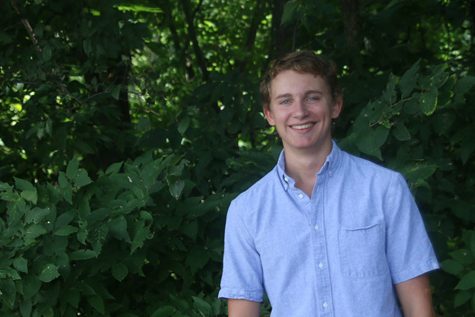 Jakob Twigg, JagWire sports editor
This is senior Jakob Twigg's third  year on the JagWire staff. He is an avid runner and also swims. Twigg is involved with the Student Leadership team, National Honors Society and the band. He loves doing a lot and is excited for the 2018-2019 school year.