Girls golf places fifth at Shawnee Mission East Invitational
The team achieved its lowest combined score so far this season
Anika Roy, JagWire editor-in-chief
September 12, 2017
The girls golf team competed at Shawnee Mission East Invitational on Monday, Sep. 11, receiving fifth overall. Only senior Bella Hadden placed individually, receiving fourth.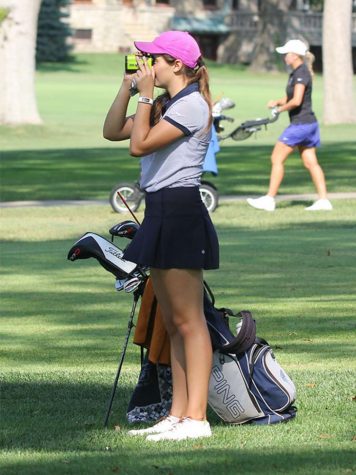 Hadden was impressed with the team's perseverance through sickness and exhaustion.
"Given how everybody on the team is sick and we had homecoming last weekend, I felt like we played really well," Hadden said. "I was really happy with how the team did."
According to Hadden, though, the difficulty of the course, the high skill level of teams in attendance and especially the change in coaching made the tournament more challenging.
"We've had a coach change every year since I've been a freshman," Hadden said.  "It's been kind of hard for us to get used to it because every coach has a different strategy."
While junior Sarah Lawson agrees acquiring a new coach adds some difficulty to the season, she acknowledges that coach Chris Wallace is great at encouraging her and her teammates.
"Wallace is a great emotional coach," Lawson said. "Yesterday he was out walking with us, giving us those affirmations you need, like 'you're doing great' or 'you're going to be okay.' This was especially important when I had snot dripping and felt disgusting."
Hadden believes the inexperience of the varsity roster doesn't seem to be as big of a struggle as she originally worried it would.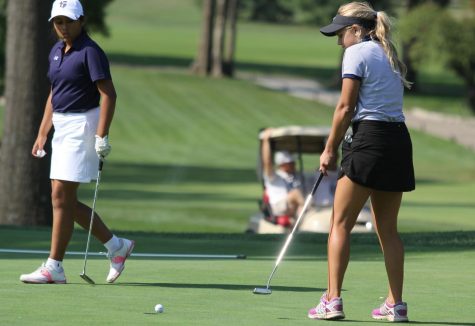 "I feel like some of the freshmen [and sophomore Hannah Davie] all breaking out of their shells," Hadden said. "I think by the end of the season we're definitely going to be all right."
Lawson agrees with Hadden and is excited for the relationships being formed among the young team.
"At first I was afraid that the freshmen would be afraid and not really want to talk to us," Lawson said. "But… we're already connecting and bonding. It'll be really fun with them this year, as well as next year when they're sophomores."
After competing again Tuesday, Sept. 12 at the Country Club of Leawood, the girls will be back in action on Wednesday, Sep. 20 at Sykes Lady Overland Park Golf Course.
(Visited 90 times, 1 visits today)
About the Contributors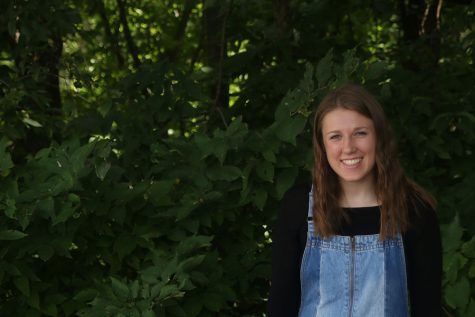 Anika Roy, JagWire editor-in-chief
This is Anika Roy's third and final year on staff, and she's incredibly excited for her position as editor-in-chief. While you can find her in the journalism room almost all the time, she also spends free time on the tennis courts, the piano, the swimming pool, or her church. Additionally, she's an officer of NHS, an executive leadership team member of Relay for Life, and a member of Spanish Honor Society, MV Outfitters, and Student Ambassadors....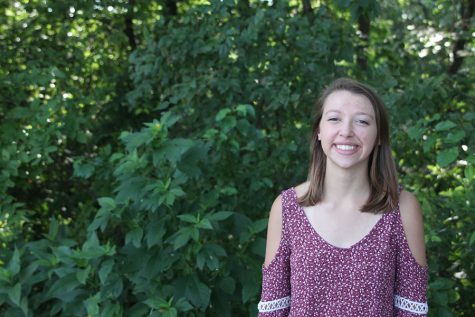 Jordan Robinson, JagWire photographer
This is senior Jordan Robinson's first year on staff as a reporter and photographer.  Outside of journalism, she is a co-captain of the swim team, president of Club 121, a member of NHS, the District Student Advisory Committee, SLT and Relay for Life.  She has participated in band all four years and has been a drum major for two years. Jordan enjoys working as a barista and, as far as she knows, she makes the best latte at Mill Valley.