Girls bowling takes first place in tournament and boys lose to Bishop Miege
The girls finished with a score of 1810 on Monday, Jan. 22 at Olathe Lanes East Bowling Center
The girls bowling team took first place in its tournament against Miege, BV, BVNorthwest and BVNorth by earning a score of 1810 at Olathe Lanes East Bowling Center on Monday, Jan. 22. The boys competed against Miege and lost 2156-1964.  
Sophomore Bri Laluk, who earned an individual score of 556 and was the top scorer of the girls, attributed the team's win to how well everyone contributed to the overall team score.
"I think we did well working together," Laluk said. "We all pulled our scores together to win and it really helped."
According to junior Jack Matchette, who earned an individual score of 547, figuring out the best way to release the bowling ball became a challenge for the team.
"It was hard to find the right way to throw the ball and hit the right parts to get a strike," Matchette said.
One challenge Laluk and her teammates faced was having to adjust to different lane conditions.
"We changed lanes where we bowled quite a bit, so it was just hard getting used to the oil patterns," Laluk said.
With this meet falling early in the season, Matchette felt the team was still trying to adjust to competing together.
"We've only had three meets so far this year and we are still trying to get used to the atmosphere," Matchette said.
Despite facing challenges, Matchette and his teammates improved as the night wore on.
"'We got it together towards the end of the meet and worked through it," Matchette said. "We all had better scores on the third game and towards the end of the second game as well."
While she knew things did not always go the team's way, Laluk believed the team could balance each other out to come out on top.
"There are bad days and good days for some people," Laluk said. "If we even out, we can end up pulling out a win."
The team will compete next against Lawrence Free State at Royal Crest Lanes on Tuesday, Jan. 23.
(Visited 63 times, 1 visits today)
About the Contributors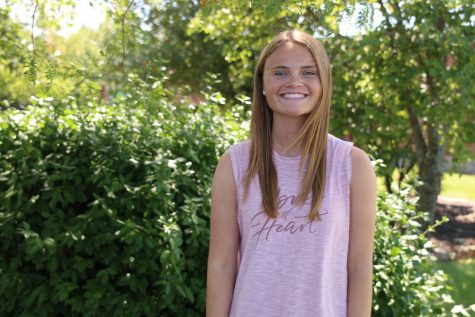 Sydney Parker, JAG copy/managing editor
This is senior Sydney Parker's third year on the JAG yearbook staff. This year she is both copy and managing editor. Sydney is also involved in ambassadors, NHS, Spanish NHS, band and softball. Her hobbies include watching old movies and spending time with her dog.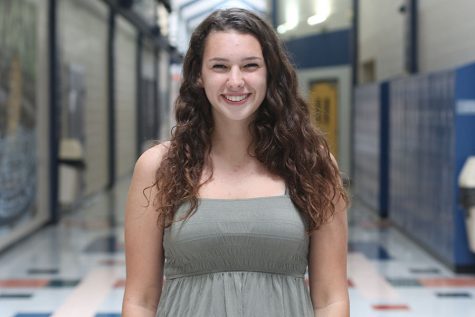 Avery Liby, JAG editor in chief
This is senior Avery Liby's third year on the JAG yearbook staff. This year she is taking on the position of editor-in-chief alongside seniors Sammie Volkamer, Taylir Charest and Abby White. Other than yearbook Avery is a member of the Psychology Club, MV Outfitters, In the News and NHS. Outside of school Avery enjoys watching The Office, taking her dog Louie to the dog park, eating QuikTrip ice and religiously updating her Spotify playlists.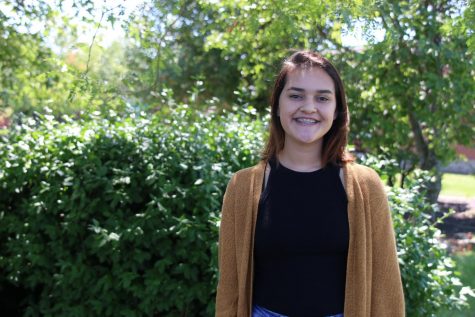 Angelina Rico, JAG photographer
This is sophomore Angelina Rico's first year on the JAG yearbook staff. She is taking on a position as a photographer this year. Besides yearbook, she is also participating in theatre and Relay for Life. Outside of school, she enjoys playing with her pets, reading, watching movies and hanging out with friends & family.